UK's Observer Praises CD Directed by Prof. Gabriel Crouch
December 28, 2009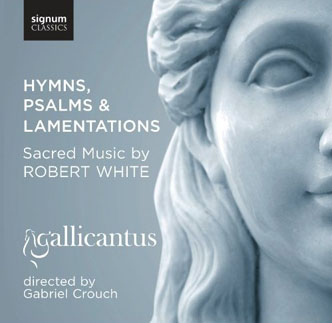 December 28, 2009, Greencastle, Ind. — "What better respite from the secular pressures of Christmas shopping than these sublime sacred sounds from the late 16th century," begins a review of Hymns, Psalms and Lamentations: Sacred Music by Robert White. The compact disc is by Gallicantus, an early music vocal group which is directed by Gabriel Crouch, assistant professor of music at DePauw University.
In Britain's Observer, the world's oldest Sunday newspaper, Nicholas Kenyon writes, "This impressive debut disc by Gallicantus (an all-male group from the Tenebrae choir) includes White's motets and hymns, emphasising his response to the texts and his eloquent way with the single Hebrew letters that begin each Lamentation. The vocal balance is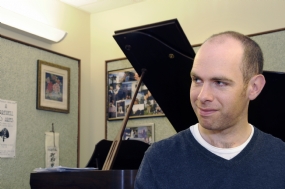 slightly bass-heavy, but the sound is beautifully recorded."
Access the review at the newspaper's Web site.
Next month, Professor Crouch will lead a group of 16 DePauw student vocalists who will travel to Louisiana to perform as a chamber music group. Learn more in this recent story.
Back