Work of Prof. Tom Chiarella in Compilation of Year's Best Magazine Writing
December 15, 2009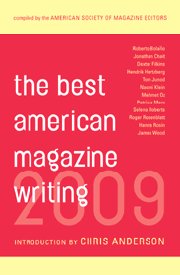 December 15, 2009, Greencastle, Ind. — "The Butcher," by Tom Chiarella, visiting professor of creative writing at DePauw University and fiction editor for Esquire magazine, is included in The Best American Magazine Writing: 2009. Edited by The American Society of Magazine Editors, the book compiles 17 selections from among the winners and finalists of the 2009 National Magazine Awards. Chiarella's piece details his six-week apprenticeship Kincaid's Meat Market in Indianapolis, where he learned what it takes to become a butcher.
"You can ask butchers anything and they will deconstruct your need," Chiarella wrote. "Ask for a porterhouse and trust that they will pick through the T-bones to get you a good one. Or ask what a porterhouse is and they will take out a T-bone to explain that if the short-loin portion is a good bit thicker than an inch, it's a porterhouse. Or ask if a porterhouse is what you want in the first place. They'll ask how you're cooking it, what you're serving with it, how much room you have on your cooking surface. They'll find the answer. And whether it's the apron or the smudges of blood or the enormous weight of the counter or the sheer mass of the product, you believe a butcher. He knows"
Learn more about The Best American Magazine Writing: 2009 here, or order the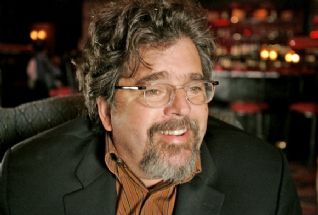 book at Amazon.com. Read Professor Chiarella's essay at Esquire's Web site.
Another DePauw faculty member, Nic Pizzolatto, assistant professor of English, is featured in The Best American Mystery Stories 2009. Details can be found in this recent story.
Tom Chiarella was part of a team that earned a 2009 national award from The American Society of Magazine Editors. He is the author of three books -- Foley's Luck, Writing Dialogue and Thursday's Game: Notes from a Golfer with Far to Go.
Back