Philip Hiscock '96 Promoted by Illinois State's Attorney's Office
January 28, 2010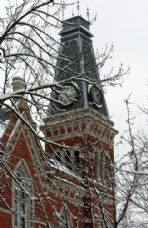 January 28, 2010, Greencastle, Ind. — "The McHenry County State's Attorney's Office announced the appointment Thursday of veteran prosecutor Philip Hiscock as the new chief of its criminal division," begins a story in the Daily Herald of suburban Chicago. "In that role Hiscock, an assistant McHenry County state's attorney since 2007, will oversee all criminal matters handled by the office and act as the office's liaison to law enforcement agencies."
Hiscock is a 1996 graduate of DePauw University, where he played on the football team. He received his law degree from DePaul in Chicago in 1999.
Another article, in the Northwest Herald, notes, "He also served in the U.S. Army Reserves from 1996 to 2008, initially as an infantry officer and later as a trial attorney and legal adviser."
"He has a great deal of experience and he's already acquainted with most of the fire and police chiefs in the county," State's Attorney Louis Bianchi says of Hiscock. "He's also well liked in the office and looked at as a mentor."
According to Hiscock, "Justice means holding people accountable for their actions, but also to make sure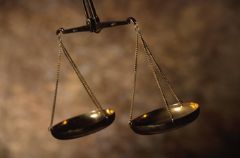 there is a just process and things are done the way they're supposed to be done."
He is currently assigned to the office's special prosecution unit and will begin his new duties on February 17.
Read more in the Northwest Herald and the Daily Herald.
Back