ASIANetwork Honors Prof. Paul Watt
April 15, 2010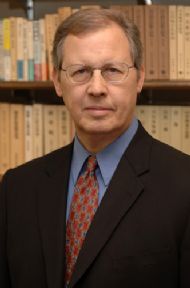 April 15, 2010, Greencastle, Ind. — Paul B. Watt, Walter E. Bundy Professor of Religious Studies and professor of Asian Studies at DePauw University, has been presented a Distinguished Service Award by the board of directors of ASIANetwork. Dr. Watt, who has been serving on the organization's board, is only the fourth individual to ever receive the award in ASIANetwork's 20-year history. He was honored last weekend at the society's annual conference.
ASIANetwork is a consortium of more than 170 North American colleges. The professional organization strives to strengthen the role of Asian Studies within the framework of liberal arts education to help prepare succeeding generations of undergraduates for a world in which Asian societies play prominent roles in an ever more interdependent world.
"The Board is very pleased that we had this opportunity to express our appreciation to Paul for his many, many contributions to the development, strength and continued success of the consortium," says Teodora (Teddy) O. Amoloza, executive director of ASIANetwork. "We will surely miss him."
Adds Jason D. Fuller, assistant professor of Religious Studies at DePauw and a fellow ASIANetwork board member, "In addition to long-time active participation in the yearly conferences through the organization of panels and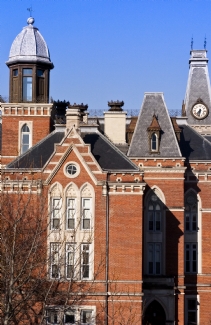 presentations and even the organization of the entire conference itself one year, Paul served on the ASIANetwork board of directors as a member, vice chair, chair, ex-officio chair, co-chair of the Strategic Planning Committee, and innumerable subcommittees. He has traveled extensively across the country and around the world on behalf of ASIANetwork. Most significantly, Paul was actively involved in creating and maintaining close relationships between ASIANetwork and large grant-making organizations like the Freeman Foundation, the Luce Foundation, the Ford Foundation and the Japan Foundation. Paul continues to work closely with the board of directors of ASIANetwork to develop funding opportunities for faculty and students interested in undertaking travel and research projects in Asia. In the opinion of the board of directors of ASIANetwork, Paul's service to the organization has been unparalleled over the past fifteen years."
Visit the organization online by clicking here.

Learn more about Professor Watt, who chairs the Religious Studies department, in this previous story.
Back