National Hispanic Institute to Again Bring 'Great Debate' Here
June 16, 2010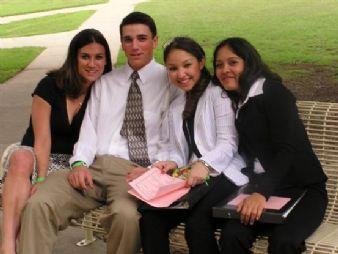 June 16, 2010, Greencastle, Ind. — From June 20-25, DePauw University will serve as the host of the Great Lakes Great Debate, a program for high school freshmen presented by the National Hispanic Institute. The sessions will being nearly 50 students from the northern suburbs of Chicago to Greencastle for one of eight Great Debates that will be held on campuses across the nation. Other host schools include Villanova University and the University of Texas at Austin.
The Great Debate allows high school freshmen the opportunity to test and improve their written and verbal communication skills through organized discussions and debates about issues that impact today's Latino community. Students gain confidence in public speaking and an appreciation of communication as a powerful tool of leadership. Students gain experience creating content-rich arguments, communicating them through powerful, eloquent expression, and carefully analyzing the arguments presented by their peers.
The program is coordinated by the National Hispanic Institute, the largest Latino youth organization in the nation, which aims to cultivate leadership for the 21st century U.S. Latino community. NHI initiated its summer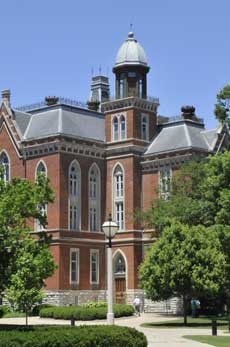 programs for high school students in the early 1980s to help students develop the communication and collaboration skills needed to effectively lead in the U.S. Latino community.
The event is presented through a grant from the Lumina Foundation for Education. The Lumina Foundation for Education is an Indianapolis-based, private foundation dedicated to expanding access and success in education beyond high school.
"These sessions, which DePauw has hosted since 2007, are of great benefit to both the visiting students and the University," says Keith B. Stanford, associate director of admission and 1995 graduate of the University. "The students get an opportunity to learn and expand their horizons while learning about our campus, and the net result is that DePauw can become a top-of-mind college as these young scholars progress through high school. We look forward to welcoming back to DePauw."
Learn more at the NHI's Web site.
Back