Information Technologists to Gather at DePauw, June 21-24
June 19, 2010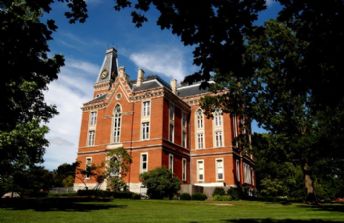 June 19, 2010, Greencastle, Ind. — Instructional technologists, librarians and faculty members from liberal arts colleges across the nation are coming to DePauw University this weekend for sessions presented by the National Institute for Technology in Liberal Education (NITLE). Participants in the camp, which will take place June 21-24, will engage in workshops and dialogue about the utility and relationships between information technologies and liberal arts colleges. There will be tracks focusing on with tracks on assessment, digital scholarship, mobile & multimedia.
A number of members of the DePauw faculty and staff will make presentations during the event. They include: Dave Berque, Tenzer Family University Professor in Instructional Technolog and orrofessor and chair of computer science; Pedar Foss, dean of academic life and Edwin L. Minar Professor of Classical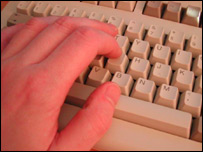 Studies; Michael Gough, instructional technologist and coordinator of student technology support; Lynda LaRoche, assistant director of instructional and learning service/Moodle support coordinator; Veronica Pejril, instructional technologist and coordinator of the Music Instructional Technology Center; Donnie Sendelbach, director of instructional and learning Services and director of Information Technology Associates Program (ITAP); Carol Smith '85, chief information officer; and Beth Wilkerson, Faculty Instructional Technology Support (FITS) Geographic Information Systems Specialist.
Learn more by clicking here.
Back