Rising Sophomore Reflects on 'Gap Year' Spent in Belgium
July 21, 2010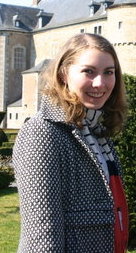 July 21, 2010, Greencastle, Ind. — Annie Wake, who will be a sophomore at DePauw University this fall, is featured in a Kansas City Star article on what the newspaper calls an increasingly popular option -- students who spend a "gap year" between their high school graduation and start of college doing something that expands their horizons before they begin their undergraduate experience.
Wake, who graduated from Shawnee Mission Northwest High School in 2008, "repeated her senior year -- in French -- in the small country town of Andenne, Belgium, through a Rotary International program. She lived with three host families there. She'd spent three weeks in France between her sophomore and junior years, also a Rotary program, so she and her parents had some idea of what to expect," writes Tim Engle.
In Belgium, Wake tells the newspaper, "half my battle for the first few months was understanding what was on the board," Wake says, explaining that she had to quickly adjust to a different culture. "And that's what's exciting about going abroad. You come up against these challenges you weren't really expecting."
Engle adds, "Then last fall she started at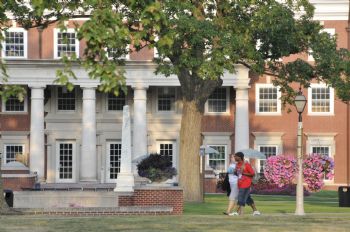 DePauw University in Greencastle, Ind. A student manning an orientation booth told her later that she looked different -- more confident, independent -- than other first-year students. Which was true, Wake says. 'I definitely didn't feel as homesick as other students, because eight hours (from home in Shawnee) doesn't really compare to a seven-hour time difference.'"
You'll find the complete article -- The so-called gap year between high school and college is just what some students need" -- at the Star's Web site.
Back