Cindy Carlson '71 Chairing Ed Psych Department at UT-Austin
September 15, 2010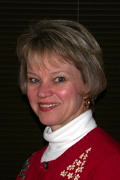 September 15, 2010, Greencastle, Ind. — Cindy I. Carlson, an expert in school psychology and 1971 graduate of DePauw University, has been named chair of the department of educational psychology in the University of Texas at Austin's College of Education. Dr. Carlson's appointment was effective September 1.
"I think that weathering the financial storm is going to be a priority, by necessity, and I'll be focusing on maintaining the high quality of our programs amidst serious economic challenges," says Carlson, who has been with the College of Education since 1982. "I'm going to be working very hard to increase the external funding within our department so that our scholarship, teaching and student experiences remain at an 'A' level."
After earning her bachelor's degree in Asian studies, Carlson went on to receive master's and doctoral degrees from Indiana University. Since joining the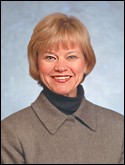 University of Texas at Austin, she has held courtesy appointments in the LBJ School of Public Affairs and the College of Communication, been named a Notable Scholar by the University of British Columbia, served as graduate advisor in the department of educational psychology and been chair of the department's school psychology program.
She is the author of Handbook of Family-School Intervention: A Systems Perspective and Family Assessment: A Guide for Researchers and Practitioners and authored or co-authored more than 25 book chapters and over 30 journal articles. She also has served on the editorial boards of the Journal of Family Psychology, School Psychology Quarterly, School Psychology Review, Professional School Psychology and American Journal of Family Therapy.
Read more here.
Back