Dianna Boyce '88 is Communications Director for 2012 Super Bowl Host Committee
September 26, 2010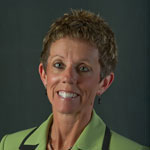 September 26, 2010, Greencastle, Ind. — Dianna (Minnick) Boyce, a 1988 graduate of DePauw University, is serving as director of communications for the Indianapolis Super Bowl Host Committee. Indy will host the National Football League's championship game in February 2012; Boyce and other members of the newly-hired committee are featured in the latest Indianapolis Business Journal.
"The committee is tasked by the city with the nerve-wracking job of setting up the infrastructure for the NFL to run the Super Bowl," writes Anthony Schoettle. "When an organizer has less than 2-1/2 years to prepare for the largest sporting event on Earth, time lines are short and work weeks are long -- 70 hours now and ratcheting up to 75 come February."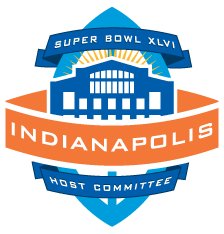 The piece provides a brief biography of Boyce, noting that she was a communication major at DePauw and went on to earn an M.B.A. from Indiana University. She "managed media relations and communications for Lumina Foundation for Education, and held employee communications positions at Southwest Gas in Nevada and Methodist Hospital in Indianapolis; also worked in the administration of former Indianapolis Mayor Steve Goldsmith, and served on local organizing committees including Big Ten Men's and Women's Basketball and multiple NCAA Final Fours." It identifies her key strengths as "communication planning, implementation and personal skills."
Access the article at IBJ.com.
Back