Barbara Kingsolver '77 Contributes to Moral Ground: Ethical Action for a Planet in Peril
October 11, 2010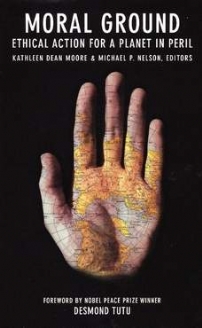 October 11, 2010, Greencastle, Ind. — A new book, Moral Ground: Ethical Action for a Planet in Peril, "contains answers from 80 leaders in a variety of fields around the world who were asked to respond to one question: 'Do we have a moral obligation to take action to protect the future of a planet in peril?,'" reports the Mail Tribune of Medford, Oregon. "The participants, including Archbishop Desmond Tutu, the Dalai Lama, President Barack Obama, Bill McKibben, Thomas L. Friedman, Barbara Kingsolver and Gary Snyder, all answered in the affirmative," writes the newspaper's Paul Fattig.
Barbara Kingsolver (pictured below) is a 1977 graduate of DePauw University and author of bestsellers such as The Poisonwood Bible, Animal Dreams, The Bean Trees and Animal, Vegetable, Miracle: A Year of Food Life. On June 9, she was awarded the Orange Prize, the U.K.'s only annual book award for fiction written by a woman for her latest novel, The Lacuna. That work is also one of three finalists for the Library of Virginia's 13th Annual Library of Virginia Literary Awards.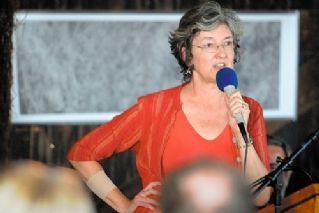 Kathleen Dean Moore, co-editor of Moral Ground, says the book asks, "What kind of world do we want for our children and grandchildren? What do we love and depend on in this world? It is really a moral issue now." She adds, "This book is a call to those people who understand that climate change is a real threat. We owe the future a world that is as rich in possibilities as the one we inherited.
Read more at the newspaper's website.
In 1994, Barbara Kingsolver delivered the commencement address at DePauw, and was also awarded an honorary degree during the ceremony. A summary of her speech can be found in this previous story or listen to an MP3 of the complete address:

[Download Audio: "Barbara Kingsolver's 1994 Commencement Speech" - 10,044kb].
Back