DePauw Tops for Electricity Savings in 'Campus Conservation Nationals'
November 23, 2010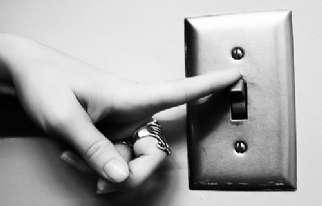 November 23, 2010, Greencastle, Ind. — DePauw University led the way in two categories in the nation's first real-time, nationwide electricity and water use reduction competition, Campus Conservation Nationals 2010. From November 1-19, forty participating colleges and universities reduced electricity consumption by 508,694 kilowatt hours, saving $50,209 and averting 816,394 pounds of carbon dioxide from the atmosphere.
With a 25.8% reduction in electricity use, DePauw University is the top campus reducer, and was also the campus with the greatest total reduction across all participating residence halls (per person). As a result of winning, DePauw will receive Building Dashboard® for two buildings from Lucid Design Group. The software will enable students to view, compare and share building resource use

data, track electricity budgets, host real-time competitions and communicate sustainability efforts to the campus community.
Humboldt State University was the top school in reducing water use.

DePauw's residence halls posted energy-saving "battle tactics" on each floor to give students energy conservation tips. Some students took on the title of "conservation vigilantes" and took the lead to ensure fellow residents remained focused on energy savings.
"The 'vigilantes' were critical," says senior Taylor Cantril. "Their efforts moved us beyond what each of us have individual control over, and really started to build a movement."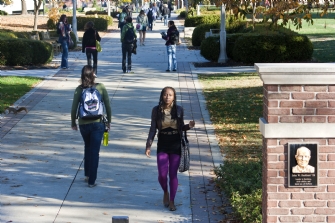 Adds Missy Orr, assistant director of sustainability at DePauw and 2009 graduate of the University, "It was really important to have the RAs involved, and know what's going on, having them challenging their halls to take action was really effective for us."

In the final days of the competition, DePauw organizers launced "The Big Turn Off," an hour-long event that encouraged people to turn off everything in the dorm and congregate in a common area.

"Over the past three weeks, students showed that curtailing electricity and water use is achievable in dorms and residence halls simply by changing their behavior," says Andrew de Coriolis, public programs manager at Lucid. "And the savings are impressive -- the equivalent of 402,242 miles in a 29-mpg car."
Back