Jeff Mezger '77 & KB Home Collaborate with Martha Stewart on 'Net-Zero Energy' Home
January 12, 2011
January 12, 2011, Greencastle, Ind. — KB Home and Jeffrey Mezger, president and chief executive officer and 1977 graduate of DePauw University, have teamed with Martha Stewart Living Omnimedia to create a "net-zero energy" home. KB Home GreenHouse: An Idea Home Created with Martha Stewart was unveiled this week in conjunction with the International Builders' Show in Orlando, Florida. (photo: Stewart and Mezger in the home)
A story in today's Orlando Sentinel notes that in the kitchen of the home, "a computer tracks energy usage. With the midday sun beaming down on a series of power-generating photovoltaic cells that are integrated into roof tiles, the house actually generates more electricity than it uses -- even with all the lights turned on for optimum media-photo effect."
Mary Shanklin writes, "KB Home president Jeff Mezger said the house has done more than win the top level, platinum certification from the U.S. Green Building Council's LEED program -- a feat accomplished by 35 homes in Florida. Unlike several other 'green' showhomes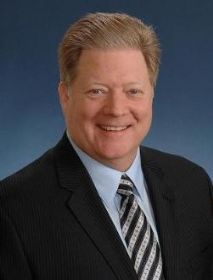 debuting in Orlando this week as part of the International Builder Show, Mezger said this one is affordable with a $70,000 package of 'net zero' features folded into the homes' $380,000 price tag. The monthly power bill savings would negate the added expense for the package, which would be about $350 to $400 monthly over the life a of typical mortgage, Mezger said. The house also features cool roof tiles, a solar water heater and block walls that have been injected with insulating foam. It's also equipped with an electric charging station for a vehicle -- a big point-getting feature for environmental certifications."
"In creating the KB Home GreenHouse, we were able to combine our industry-leading position in environmentally friendly building with our reputation for innovation," Mezger says. He believes the structure's "new ideas and technologies, including a real-time energy monitoring system and a solar thermal water heater, that we believe will one day be standard in all new homes."
Read more at the newspaper's website.
Back