Prof. Mona Bhan on "Counterinsurgency Strategy in Kashmir"
March 10, 2011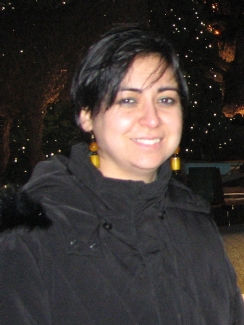 March 10, 2011, Greencastle, Ind. — At a Stanford University symposium last weekend, "Dr. Mona Bhan, an anthropologist from Srinagar, presented her latest research, which documents how the 'Save Dal Lake' campaign around her hometown has become a way to subjugate the local population," notes a summary, which points out that Bhan "teaches at DePauw University in Indiana ... Bhan argued that while Indian conservationists target lake dwellers around Dal, evidence suggests most of the pollution comes from the dozens of new hotels that dump their sewage into the lake."
"Besides tourism, environmentalism has become a counterinsurgency strategy in Kashmir," Bahn is quoted as saying. "In fact the U.S. is looking to India, because it has led the charge in counterinsurgency strategy for years."

The professor was part of a two-day program, "Grounding Kashmir: Experience and Everyday Life on Both Sides of the Line of Control." Read more here or in this previous story.
Back