Fulbright Award Recipient Chelsey Jonason '11 Headed to Slovakia
March 30, 2011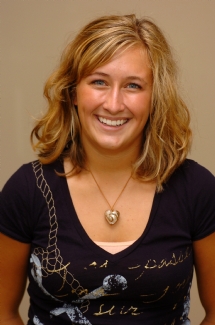 March 30, 2011, Greencastle, Ind. — Chelsey E. Jonason, a senior at DePauw University, will spend nine months assisting teachers in Slovakia during the upcoming academic year. Johnson has been awarded an English Teaching Assistantship grant through the 2011-12 Fulbright U.S. Student Program competition. Fulbright student grants aim to increase mutual understanding among nations through educational and cultural exchange while serving as a catalyst for long-term leadership development.
This summer, Jonason will travel to Slovakia, where she will help other teachers as a conversational English assistant.
"I haven't studied English for quite a few years, so I'm hoping I can spend the summer preparing myself to teach," she says, "but making conversation is something I know I can do."
Having spent a semester abroad in Switzerland, Jonason says she had a desire to return to Europe and have a hand in making a positive difference for the country and its people.
"Slovakia is a relatively new country trying to form an identity," according to Jonason. "It became its own state after the breakup of Czechoslovakia in the 1990s. It was a peaceful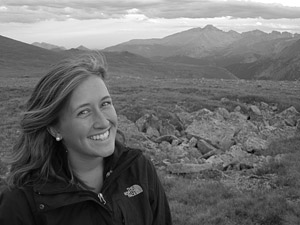 separation called the 'Velvet Divorce.' I'm a conflict studies major, so it's an interesting place as a post-transformation country."
"And Slovakia has really great outdoors resources," adds Jonason, a conflict studies major and economics minor. "I've heard from other Fulbright recipients how beautiful it is, and that people always want to take you to the mountains."
Sponsored by the U.S. Department of State, the Fulbright U.S. Student Program is the largest American international exchange program offering opportunities for students and young professionals to undertake international graduate study, advanced research, university teaching, and teaching in elementary and secondary schools worldwide. The U.S. Student Program currently awards approximately 1,500 grants annually in all fields of study, and operates in approximately 130 countries worldwide. Fulbright full grants generally provide funding for round-trip travel, maintenance for one academic year, health and accident insurance and full or partial tuition.
Since its inception in 1946, the Fulbright Program has provided approximately 300,000 participants, chosen for their leadership potential, with the opportunity to observe each others' political, economic and

cultural institutions, exchange ideas, and embark on joint ventures of importance to the general welfare of the world's inhabitants. Learn more by clicking here.
DePauw students and alumni who are interested in applying for Fulbright Awards may contact Humberto Barreto, Elizabeth P. Allen Distinguished University Professor and professor of economics and management, or Marion "Marnie" McInnes, professor of English and women's studies and director of nationally competitive scholarships.
Back