Development Officer Bill Pike Answers Calling
June 19, 2011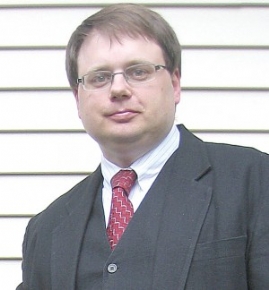 June 19, 2011, Greencastle, Ind. — "It was just in the last year that Pastor Bill Pike heard the calling to begin looking for a congregation to lead," begins a story in the Crawfordsville Journal Review. "As assistant director of stewardship and planned gift administration at DePauw University, Pike felt he was at a place in his life to lead a church congregation."
"I had felt a calling to work for the church in some form," Pike tells the newspaper. "I just never thought that I would be a pastor."
With a degree from the Duke University School of Divinity, Pike "has taken every opportunity to preach, filling in at churches on an interim basis or subbing for vacationing pastors," writes Andy Barrand.

Pike is now preaching at New Market United Methodist Church and Waveland Covenant United Methodist Church.
"We want to find ways to reach out to the people of both communities," says Pike. "We want to make the people of those communities feel welcome and give them a reason to come to church."
Access the complete article -- "First-time pastor takes over two congregations" -- at the Journal Review's website.
Back