United Methodist News Service Article Quotes Prof. Geoff Klinger '88
September 20, 2011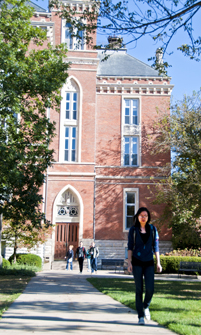 September 20, 2011, Greencastle, Ind. — "Once [a passage] is misquoted and accepted, there's a snowball effect," Geoffrey D. Klinger, associate professor of communication at DePauw University, tells the United Methodist News Service. "People feel they can use that misrepresentation."
Dr. Klinger, a 1988 graduate of DePauw, is quoted in a story examining quotes misattributed to John Wesley, a founder of the Methodist movement.
Mary Jacobs writes, "It made for a great Tweet: 'Set yourself on fire with passion & people will come for miles to watch you burn--John Wesley.' After megachurch pastor Craig Groeschel posted that saying on Twitter,

more than 100 people passed it along by 're-tweeting.' The only glitch: As far as historians can tell, John Wesley never uttered those words."
You'll find the complete article by clicking here.
Geoff Klinger serves as director of forensics at DePauw.
Back