Hedda Gabler, Directed by Prof. Emeritus Larry Sutton, to be Staged November 17 -20
November 12, 2011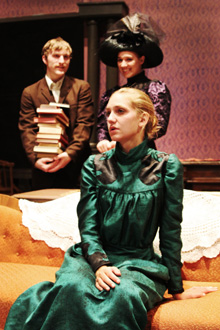 November 12, 2011, Greencastle, Ind. — DePauw Theatre will present Henrik Ibsen's 1890 play, Hedda Gabler, Thursday, November 17, through Sunday, November 20. The production will be staged in Moore Theatre, located in the Judson and Joyce Green Center for the Performing Arts.
Having just returned from their six-month honeymoon, the main character Hedda Gabler and her husband, George Tesman, are settling into their new lives. Taking place in the newlyweds' livingroom, Hedda's privileged and manipulative side is quickly revealed.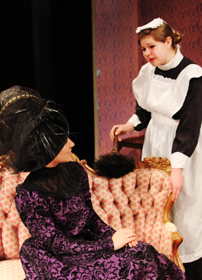 Hedda embodies a frustrated, isolated woman striving to assert herself and take control of the "man's world" around her. Although she appears clever, assured and proud, she lacks inner strength to live independently of the world's social and moral conventions.
Considered Ibsen's most interesting and revealing study of a woman's character, this play is the modern-day actress' version of Hamlet. The play preserves a traditional structure but breaks away from the overwhelming sentimental content that was customary for 19th century plays. Instead, Hedda Gabler presents a world in which traditional social convention and morality appear inconsistent and irrelevant.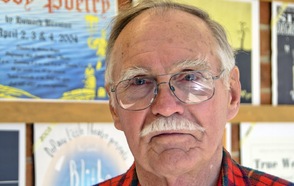 Directed by Larry Sutton, professor emeritus of communication and theatre at DePauw University, this performance allows audience members to analyze the captivating story and struggles of the puzzling Hedda Gabler. Past performances by DePauw Theatre this season have been more contemporary and Sutton wanted to produce one of their forerunners.
According to Sutton, there are no hard and fast answers in Hedda. Every character is multi-dimensional with the overall performance containing a lot of subtext.
Henrik Ibsen is an important playwright, with many modern writers, such as Arthur Miller, attributing their inspiration and work to Ibsen.
Considered by some to be "the father of prose drama," Ibsen is also one of the founders of Modernism in the theatre.
Performances Thursday, Friday and Saturday will begin at 7:30 p.m. The Sunday matinee will begin at 3 p.m.
Tickets are $6 for adults and $3 for students, and will be available for reserve or to purchase at (765) 658.4827 or greencenter@depauw.edu.
Learn more about Professor Sutton in this feature article.
Back