Artists from Around the Globe Contribute to Passing Time, at Peeler Center March 27 - May 10
March 12, 2012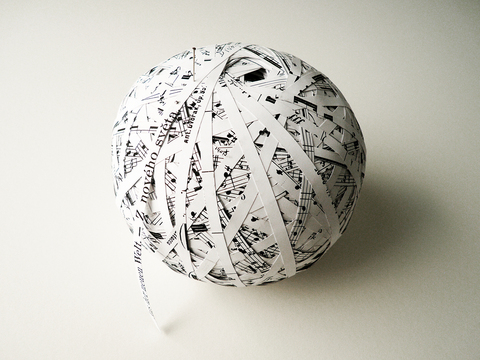 Passing Time, a new exhibition of recent works by fourteen international artists in a range of media, explores the multiple and converging meanings of the phrase "passing time." Organized by guest curators Ginger Gregg Duggan and Judith Hoos Fox of c2 curatorsquared, the exhibition will be on view at DePauw University's Richard E. Peeler Art Center from Tuesday, March 27, through Thursday, May 10. (at right: Stefana McClure, Antonin Dvorak New World Symphony (No. 9) scored for four-handed piano, 2011; cut paper, 20.5 inches circumference. Image courtesy of the artist and Josée Bienvenu Gallery, New York.)
The various meanings of the phrase "passing time" -— spending time, time to die -- are explored in the evocative imagery of the works in the exhibition, which include video, photography, sculpture and works on paper. Some artists turn to sport, some to music; some refer to nature and its rhythms to explore concepts of time -- short term, long term and terminating. Others partner with time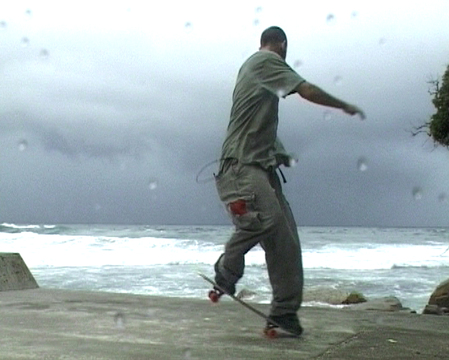 itself in their making of art.
Time is a concept that philosophers and physicists ponder. Time provides a framework that orders, measures and defines. We spend time, we waste it, we keep it; time flies, it drags. It is elastic in its perception -- long when we are young, gaining momentum as we age. Passing Time explores the relationship between the time of our life and the time of the eons. (at left: Shaun Gladwell, Storm Sequence, 2000, digital video, 12 minutes, dimensions variable. Videography by Técha Noble. Sound by Kazumuchi Grime. Commissioned by Peter Fay. Courtesy of the artist.)
The artists, known and emerging, featured in the exhibition include Matthew Buckingham (United States), Jonathan Callan (United Kingdom), Luis Camnitzer (United States), Rineke Dijkstra (The Netherlands), Ken Fandell (United States), Shaun Gladwell (Australia), Felix Gonzalez-Torres (United States), Leandro Katz (Argentina), Katrin Korfmann (The Netherlands, Germany), Philipp Lachenmann (Germany), Stefana McClure (United States), Su-Mei Tse (Luxembourg, France), Siebren Versteeg (United States), and Bill Viola (United States).
Passing Time is organized by the Ezra and Cecile Zilkha Gallery, Center for the Arts, Wesleyan University in Middletown, Connecticut, and is curated by Ginger Gregg Duggan and Judith Hoos Fox of c2 (curatorsquared), a curatorial partnership formed in 2008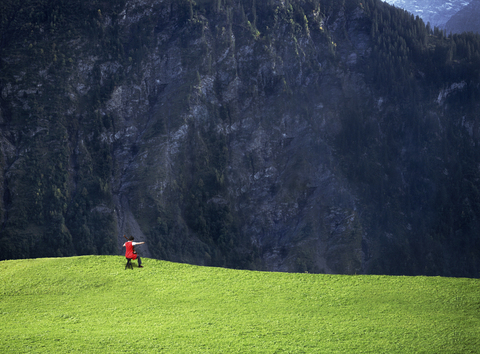 that develops exhibitions of international, cross-media contemporary art and design that explore current cultural issues. Learn more here. (at right: Su-Mei Tse, L' Echo, 2003, video projection, sound, 4 minutes, 54 seconds, dimensions variable, edition of 5. Courtesy of the artist and Peter Blum Gallery.)
The galleries at the Richard E. Peeler Art Center are located at 10 West Hanna Street in Greencastle. They are open Monday-Friday 10 a.m. – 4 p.m.; Saturday 11 a.m. - 5 p.m.; and Sunday 1 – 5 p.m., and are closed during University breaks and holidays.
Visit the Peeler Center's website for more information Learn more here, or contact Craig Hadley, curator of University galleries and collections at (765) 658-6556 or craighadley@depauw.edu.
Back