Karega Rausch '99 Among 'Black History Makers of Today' Honorees
February 23, 2012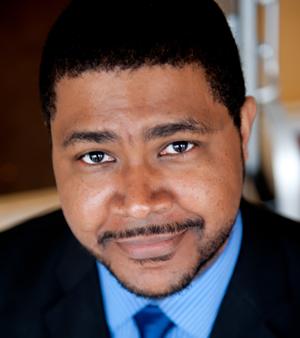 M. Karega Rausch, Indianapolis director of Stand for Children and 1999 graduate of DePauw University, is among eight individuals recognized by the McDonald's® Black History Makers of Today and Tomorrow program. Rausch is one of four "Black History Maker of Today" honorees. The program honors "Indiana leaders who demonstrate extensive community involvement and outstanding academic and professional achievement."
A half-page ad in today's Indianapolis Star includes a photo of Rausch, who says, "I learned at a very young age that any success God sees fit to allow me to have is possible because of the sacrifices of my ancestors and the opportunities the created for me. I am always mindful, as an African American, that my calling of making things better for young people is part of a long history and struggle of a people that continues today."
Learn more here.

Karega Rausch, who previously served as charter schools/education director for Indianapolis Mayors Bart Peterson and Greg Ballard, was listed among "10 to Watch" in Sunday's Indianapolis Star.
Back