Meghan Wolfgram '11 Creates Lure Coursing Organization
March 8, 2012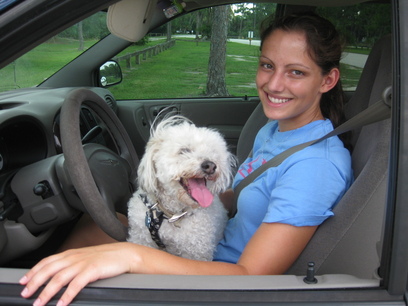 "On the morning of March 18, Meghan Wolfgram will rise early to fence off a 500- or 600-foot-long area near the pavilion at Wickham Park," begins a Florida Today article. "There, she will mark off a course and affix to it a system of string and pulleys attached to a specially designed, triggered machine based on a drill. After that she will tie small, white plastic bags on the lines. Then she will let the dogs out. Lots of them."
Lyn Dowling writes that Wolfgram, a 2011 graduate of DePauw University, "is the brains behind Lure Course Brevard, an organization she put together late last year to encourage the sport of lure coursing on the Space Coast, and it has grown faster than an Irish wolfhound on a high-protein diet, with about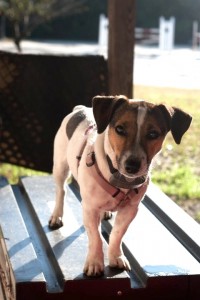 50 dogs and owners at each monthly event and more expected as word travels."
Lure coursing, Wolfgram tells the newspaper, "is a beautiful way of training a hunting dog, especially when it comes to control. It involves the owners as well as their dogs, and teaches you to control that trigger a hunting dog may have to just go. It's a wonderful tool."
The story notes Wolfgram's degree from DePauw, where she was a Management Fellow and majored in economics.
Access the full piece at Florida Today's website.
Also available is Lure Course Brevard's online page.
Back