Share DePauw Memories Via New Site Founded by Two 2004 Grads
March 22, 2012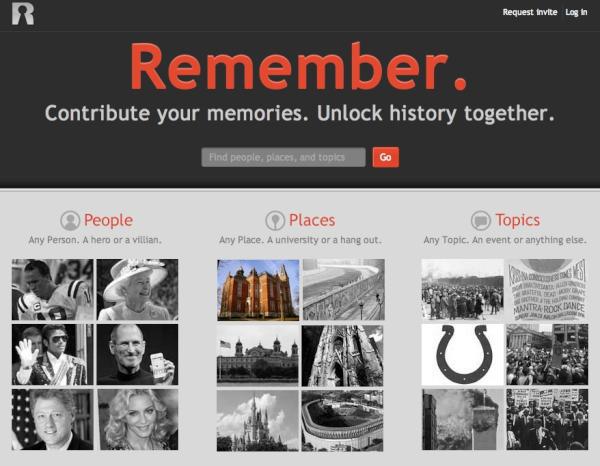 DePauw alumni, students, faculty and staff, and friends of the University are now able to share memories of their campus experiences on a new online platform. Remember.com, an online repository for memories, was founded by a pair of 2004 DePauw graduates -- Jason Becker and R. Brandon Sokol -- and has launched its beta platform to the University, which is celebrating the 175th anniversary of its founding.
The start-up company, based in Indianapolis, has built a platform to share and preserve the memories of any person, place or topic in the world. DePauw is the first subject on Remember.com, which bills itself as the first online memory bank.
Currently available only to members of the DePauw community, Remember.com intends to launch nationally over the coming weeks, taking on memories as varied as past Super Bowls to the civil rights movement.
"Our vision is to help tell history from the people who lived it in a way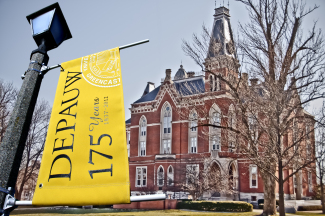 that's never been done on the internet before," says Becker.
"Remember.com provides an innovative and immersive platform for the University's alumni, students, faculty members and friends to share memories of their experiences here," says Steve Setchell '96, director of corporate and foundation relations at DePauw and chair of DePauw's 175th anniversary committee.
Ken Owen '82, the university's executive director of media relations, sees Remember as a tool to engage alumni. "Remember.com provides a way for people to display, discuss and talk about key moments in their lives and photos and videos they have or can access -- in the end, it reconnects people by reminding them of things that are important to them," Owen states. "The fact that Remember.com was created by two DePauw alumni is icing on an already terrific cake."
The founders, and their team of software engineers, plan to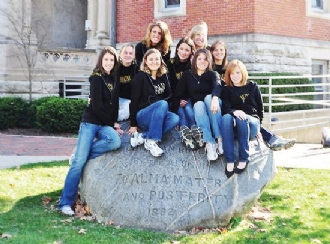 ultimately make Remember.com synonymous with the idea of remembering.
"We hope to be for memories what Wikipedia is for knowledge or Facebook is for friends," declares Sokol.
Backers of the new company include David Becker '75, serial entrepreneur and founder of First Internet Bank. The company's lead developer is Joel Dart '07. Other DePauw alumni who have supported the venture include Michael Montagano '03, Alex Billingsley '10, Lindsay Morris '07, Topher Jones '07, and Kyle McGrath '05.
As part of DePauw's 175th anniversary, you're invited to share memories of the University with Remember.com via this link.
Back