Daily Beast Profiles Vernon Jordan '57
April 26, 2012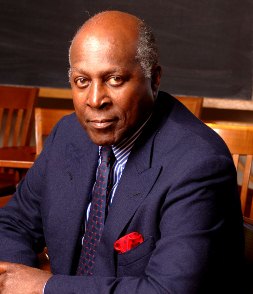 A Daily Beast story on Vernon Jordan -- presidential adviser, attorney, civil rights legend and 1957 graduate of DePauw University -- notes, " looking back on his long career –- he'll be 77 in August -- Jordan has seen dramatic change, not the least of which is the election of Barack Obama. His observation that Obama's reelection would represent an important reaffirmation no doubt draws on his experience as the only black in his class at DePauw University."
Eleanor Clift writes, "When his parents dropped him off in Greencastle, Indiana, his mother slipped $50 into his pocket, and his father shook his hand and said, 'You can't come home.' What do you mean? Jordan asked. Everybody will be up to chapter six while you're struggling to get out of the preface, but you can't come home, his father repeated. What to do? 'Read, boy, read,' he said. Four years later, Jordan graduates. His mother gives him $100; his father with the same straight serious face says, 'You can come home now.' The message: acceptance at a white institution wasn't enough, he had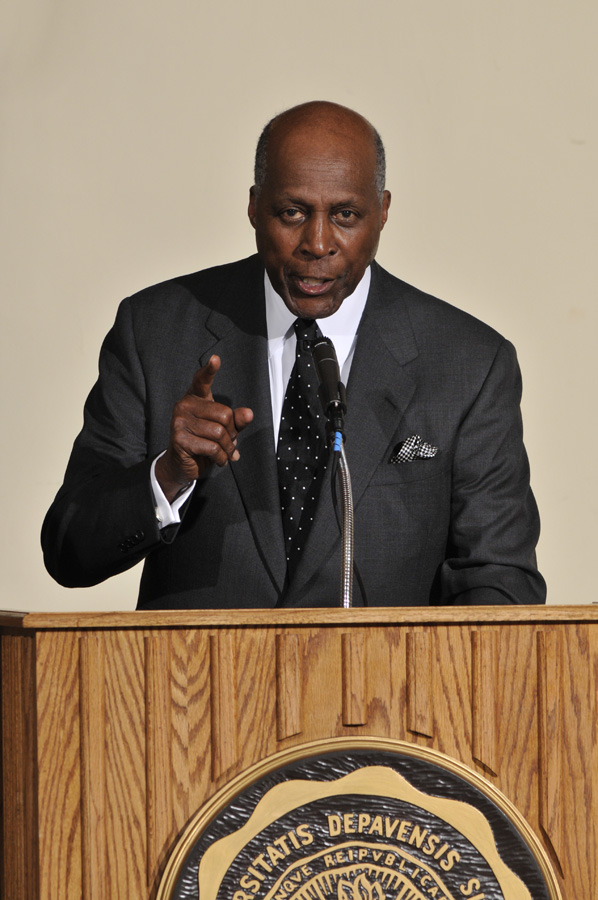 to prove himself much the way, in his telling, Obama has 'earned the right to be reelected.' "
Access the complete piece -- "Vernon Jordan Speaks Out on Obama's Reelection, Bill Clinton, and More" -- here.
On February 19, Jordan discussed his DePauw experiences at a Distinguished Alumni Lecture as part of the University's 175th anniversary celebration. The former president and chief executive officer of the National Urban League, Jordan also served as executive director of the United Negro College Fund and as an adviser to American presidents. In November 2011, he came to campus to introduce his good friend, America's 42nd president, Bill Clinton, who delivered an Ubben Lecture before 5,000 people in the Lilly Center.
Learn more in this recent story.
Back