Patron of Travelers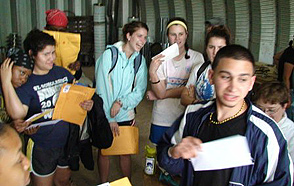 July 17, 2012
This spring, Brooklyn, N.Y., native Hermes R. Grullon '13 was one of 20 undergraduates nationally to receive a Thomas R. Pickering Undergraduate Foreign Affairs Fellowship, a program that prepares students academically and professionally to enter the United States Department of State Foreign Service. In addition to providing scholarships for both his senior year of college and first year of graduate school, the Pickering Fellowship guarantees summer internships with the State Department in Washington, D.C., and at a U.S. embassy abroad.

The fellowship obligates Grullon to serve a minimum of three years as a foreign service officer with the State Department upon completion of his graduate degree. He says he looks forward to contributing not only his academic expertise, but also his life experience to the job.

"The day I received my acceptance for the Pickering Fellowship, I looked at my mother's picture and realized I have given my all for her," Grullon says. "People around me, such as much mother, who gives 110 percent every day, give me strength to overcome the challenges that each day brings. Being a public servant means that I can serve people like my mother, my teachers and mentors who have given me so much in my life."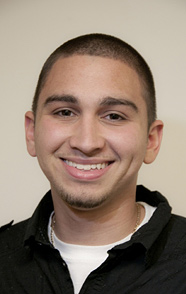 Looking at a timeline of his travels, Grullon's interest in international affairs seemingly sprang from nothing. As an incoming freshman, he'd never been outside of the United States. Since then, the political science and Latin American and Caribbean studies double-major helped open a fair-trade restaurant in Guatemala in 2010, built stoves and outhouses for migrants in Costa Rica during Winter Term 2011, and studied political movements in Nicaragua and El Salvador during spring semester 2012.
Grullon originally planned to study mathematics at DePauw to prepare for a degree in engineering, but a family tragedy led him in a different direction. Following the death of his grandmother, Grullon visited his mother's childhood home in the Dominican Republic. At the time, he was in the middle of a first-year seminar on human migration. The trip made him realize how little he knew about topic despite being the child of an immigrant.

"It really hit me how drastically different my life has been compared to my mother's," he says. "Living in an international city like New York, where a lot of the people you meet came from some other part of the world, I always took my experience at face value. That trip sparked my curiosity."

Before he could refocus his academic plans, Grullon had other challenges to deal with. His transition from high school to college hadn't been as smooth as he'd hoped, and he worked hard to keep afloat academically.

"I'd never been in an environment where I had to read as much as I was being asked to read at DePauw," he says. "During my first semester, I remember circling every word I didn't know so I could look it up. I had to learn to be a good student. From there, I think professors started to take interest in me."

Among those professors, Assistant Professor of Political Science Maryann E. Gallagher taught the political science course that convinced Grullon to become a major, and Gallagher has remained his academic adviser. Professor of History Glen D. Kuecker helped him arrange a summer internship with Economic Development for a Sustainable Guatemala (DESGUA) – a network of grassroots community groups with an office in Grullon's Brooklyn neighborhood – where Grullon coordinated a fundraiser for a fair-trade restaurant in Xela, Guatemala. Later that summer, he traveled to the opening of the restaurant on what was the first of his academic trips abroad.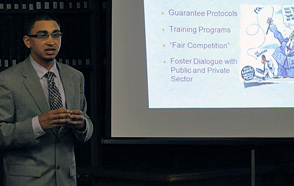 Grullon has also found ways to get involved with like-minded campus organizations. He has been a resident intern at the Cultural Resource Centers, ethics intern at The Janet Prindle Institute for Ethics and reflections intern for the 2011 Winter Term in Service trip to Costa Rica, and he has been active with the Bonner Scholar Program and Committee for Latino Concerns.

While the Pickering Fellowship is Grullon's most prestigious national recognition, it isn't his first. In 2011 he was selected as an Institute for International Public Policy (IIPP) Fellow for his combined work on campus and abroad.
Back