Stuart Buttrick '97 Gets Tennis Tips from Mats Wilander
August 1, 2012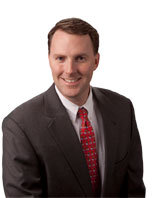 Mats Wilander, formerly the world's #1 men's tennis player, offered a clinic in Carmel, Indiana, last week, and one of those on hand was a 1997 DePauw University graduate. "Stuart Buttrick, a 37-year-old Carmel resident who played tennis at DePauw, described that opportunity to rub tennis elbows as a once-in-a-lifetime experience," reports the Indianapolis Star.
"Mats was my idol as a kid," Buttrick tells the newspaper. "I've been looking forward to this since last year when Mats was kind enough to agree to come out here. I'm pooped but I learned lots of stuff and am the better player for it. You'd never know Mats is a seven-time Grand Slam (singles) winner, he's as personable as your next-door neighbor."
You'll find the complete article at IndyStar.com.
An attorney, Stuart R. Buttrick leads the Labor Management Relations Team for the Faegre Baker Daniels' Labor and Employment Practice Group. Also available is this previous summary.
Back