Principal Judith Steinberg '82 Takes Reins of Pennsylvania Elementary School
August 6, 2012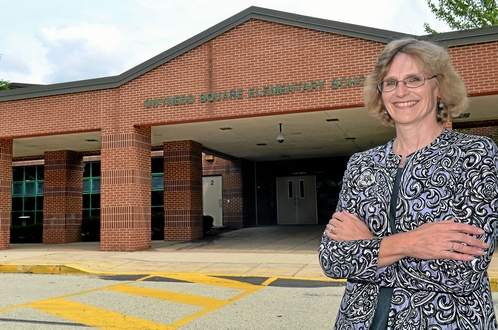 "I knew I'd be in education since I was in elementary school," says Judith Steinberg, who is the new principal at Gwynedd Square Elementary School in Lansdale, Pennsylvania. The 1982 DePauw University graduate tells the Reporter, "This is a profession where, if you keep your eyes open, you have rewards every single day." (photo: Mark C. Psoras)
A veteran of thirty years in education, Steinberg has spent two dozen of those years as a principal or assistant principal. "Steinberg grew up in Easton where her father was the vice president of Lafayette College. She went to DePauw University in Indiana for her undergraduate work and took a teaching position in San Antonio, Texas. After getting her master's degree in mid-management from the University of Texas, she moved to York to accept a position there. Steinberg also holds a Superintendent Letter of Eligibility from Marywood University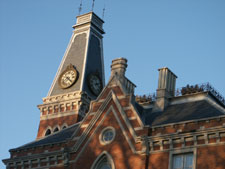 and completed Individuals with Disability Education Act Fellow courses at Appalachian State College."
Judith Noblett Steinberg, who majored in elementary education at DePauw, says she strives to help "children to accomplish the goals they set for themselves" and to believe "they can accomplish things in a very positive and exciting way."
Access the article at the newspaper's website.
Back