Craig Mullaney, Author of The Unforgiving Minute: A Soldier's Education, Here Monday
September 28, 2012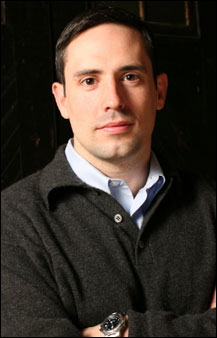 "It's not often that our students hear the stories of war from the perspective of those who have fought the battles," says Robert M. Steele, Phyllis W. Nicholas Director of The Janet Prindle Institute for Ethics and Distinguished Professor of Journalism Ethics. On October 1, the Prindle Institute will host a visit by Craig M. Mullaney, author of the memoir The Unforgiving Minute: A Soldier's Education.
Mullaney -- a West Point graduate and Rhodes Scholar who commanded an infantry platoon in Afghanistan in 2003 -- will present a 4:15 p.m. reading at Eli's Books, located at 6 E. Washington Street (on the courthouse square). At 8 p.m., Mullaney will discuss his experiences in a speech in the ballroom of the DePauw Memorial Student Union Building. Both events are free and open to all.
A synopsis calls Mullaney's book "a fascinating account of an Army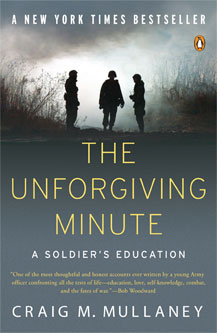 captain's unusual path through some of the most legendary seats of learning straight into a brutal fight with Al Qaeda in Afghanistan ... The Unforgiving Minute is, above all, an unforgettable portrait of a young soldier grappling with the weight of his hard-earned knowledge while coming to grips with becoming a man."
"What gives this memoir its impact isn't the external events that it describes," wrote Janet Maslin in the New York Times. "It's the inner journey of a man who is at first eager to learn as much as he can from service and scholarship."
TIME's Joe Klein calls it "a compelling, can't-put-down book, a well-written, memorable description of preparing for war and leading in combat."
Monday's event is supported by the Douglas I. and Ann U. Smith Endowed Fund for Ethics.
Learn more at the author's website.
Back