$25 Million Gift by '67 Grads Dave & Suzanne Hoover Reported by Media Outlets
October 5, 2012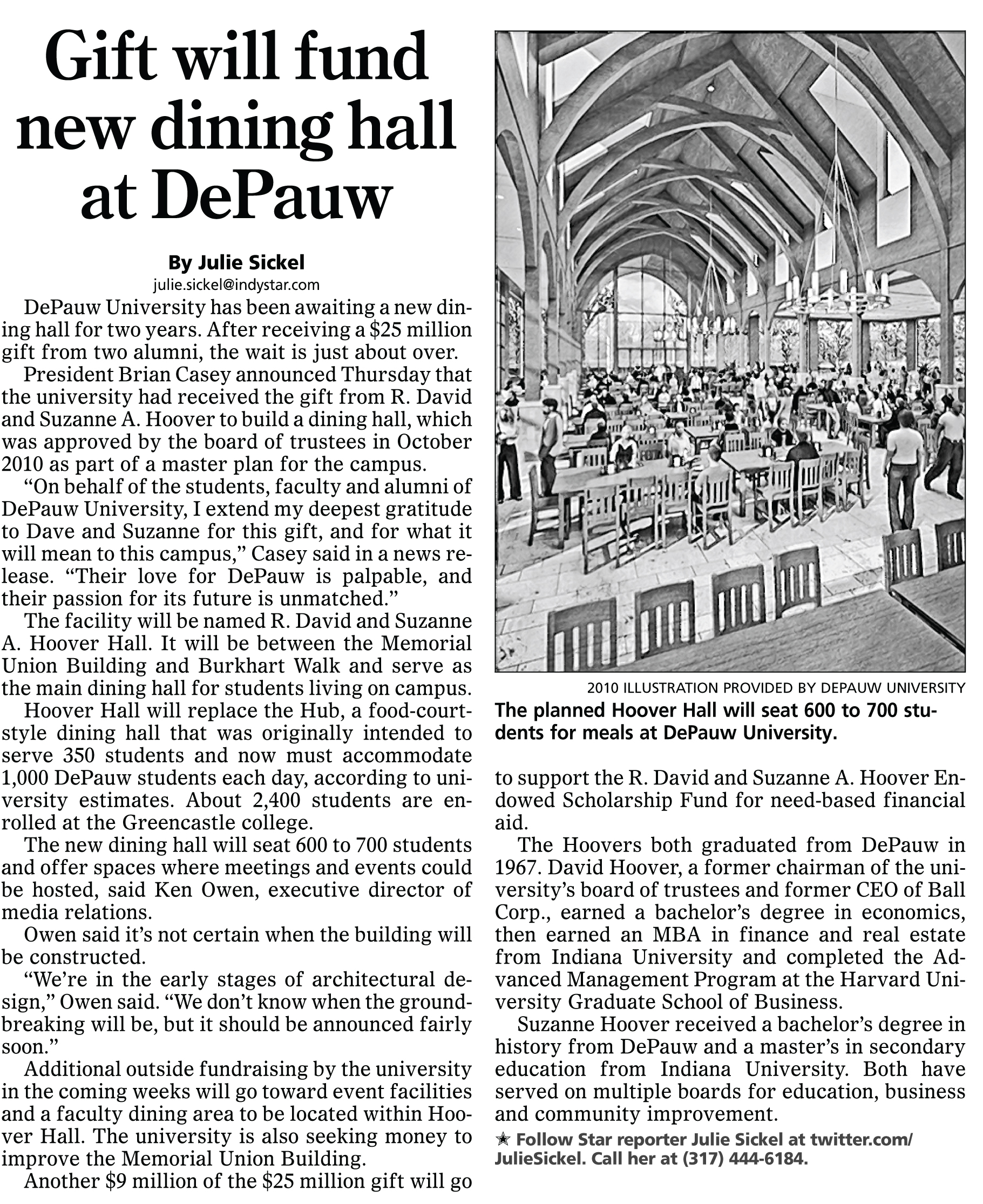 "A Colorado couple who both graduated from DePauw University have donated $25 million to the private liberal arts college to build a new dining hall and to endow need-based scholarships," reports the Indianapolis Business Journal. It is one of a number of media outlets reporting news of the gift R. David and Suzanne Hoover, both 1967 graduates of DePauw, made to their alma mater. "About $9 million will go toward the scholarship endowment and the rest will provide the lead gift for the dining hall to be named Hoover Hall," adds IBJ.
Also available is a story which was published in this morning's Indianapolis Star (the print version is seen at left), the Chronicle of Philanthropy, an Associated Press story which was carried by dozens of outlets including the Denver Post, the Denver Business Journal, and an Inside Indiana Business summary which includes audio from DePauw President Brian W. Casey.
The announcement also received television coverage. A clip from today's noon news on Indianapolis NBC affiliate WTHR is embedded below.
Also available is the University's original announcement of the gift, which was released last night.
Source: Various
Back