Work of Biology Students & Prof. Henning Schneider is Published
October 6, 2012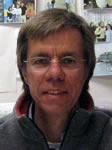 The collaborative work of Henning Schneider, professor of biology, and his students is spotlighted in two recent publications.
An article in the journal Gene, titled "Cloning and expression of a zebrafish 5-HT2C receptor gene," is the work of Dr. Schneider and Jesse Williams,Christine Heumann, Marissa Yochum, Kala Pattar, Grace Noppert, Vanessa Mock, and Eric Hawley -- all students of his at DePauw -- along with Luke Fritzky from William Paterson University.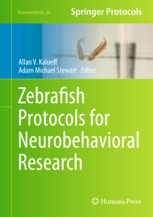 Gene is an an international journal of functional and evolutionary genomics. Their work is available via this link.
Schneider and his students also collaborated on a chapter in a book, Zebrafish Protocols for Neurobehavioral Research. The chapter, "Zebrafish and Drug Development: A Behavioral Assay System for Probing Nicotine Function in Larval Zebrafish," is the work of Professor Schneider, Eric W. Klee, Karl J. Clark, Andrew M. Petzold, Vanessa L. Mock, Julia M. Abarr, Jennifer L. Behrens, Ryan E. Edelen, Bryan A. Edwards, Joshua S. Hobgood, Meghann E. Pogue, Nishant K. Singh, and Stephen C. Ekkerot. Learn more here.
Back