Indiana Society of Chicago Foundation to Honor DePauw & Lee Hamilton '52 at December 1 Event
November 27, 2012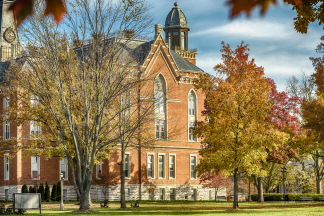 The Indiana Society of Chicago Foundation will honor DePauw University and 1952 graduate Lee Hamilton at the Society's 107th Annual Dinner, this Saturday, December 1. The event will take place in the Imperial Ballroom of the Fairmont Hotel at Chicago's Millennium Park.
The Society, founded more than 100 years ago by Hoosiers attracted to the Midwest's premier city at the peak of the industrial revolution, pays homage to its roots each year by recognizing outstanding Indiana institutions and leaders in a high spirited holiday season celebration.
While members of the Indiana Society of Chicago Foundation span business, government, education and other professions, all share enduring ties to the Hoosier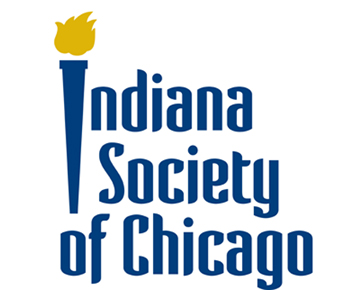 State -- be it work, education and/or birthplace. An important additional mission of the Society is to provide scholarship assistance to greater Chicago area students attending colleges and universities in Indiana. This year the Foundation will award four scholarships to deserving DePauw students.
DePauw, which is in the midst of its 175th anniversary celebration, will be in the spotlight at Saturday's event, while Lee Hamilton, a veteran statesman and now director of The Center on Congress at Indiana University, will be honored by the Society as "Hoosier of the Year." Hamilton (seen in photo below greeting a DePauw student) spent 34 years in the U.S. House of Representatives and has been an important voice on international relations and American national security for almost a half-century.
"DePauw and Chicago have a long and proud connection, with many alumni leaving our campus to contribute to the
city's greatness and heritage," says President Brian W.Casey. "In 1837, DePauw was founded and Chicago was incorporated as a city, so it's fitting that we gather in this anniversary year and celebrate our great connections and the promise of the future."
Saturday's event will also feature entertainment by "American English," the Beatles tribute band voted "Illinois Entertainer of the Year." The festivities will include Miss Indiana 2012, MerrieBeth Cox, and the presentation of the colors by the Culver Cadets.
Nationally recognized as one of America's top liberal arts colleges, DePauw was founded by the Methodist Church as Indiana Asbury. Known since 1884 as DePauw, the University is a private, selective, coeducational, residential, undergraduate College of Liberal Arts with a School of Music which is the sixth-oldest in the nation. The University's 2,390 students come from 46 states and 36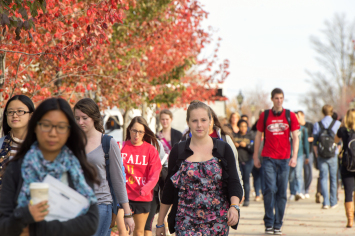 foreign countries. A full-time faculty of 234 ensures class sizes which average fewer than 18 students, engendering a rigorous academic environment that encourages participation, expression and individual attention to students' needs.
For dinner tickets and more information about the Society, please contact Madeleine Lebedow at Indianasocietv@aol.com or call (847) 673-2013.
The Indiana Society of Chicago Foundation, Inc. is a 501(c)(3) charitable organization.
Read more at Inside Indiana Business.
Back