Brother of David Joeckel '10 in Running for Outland Trophy
December 5, 2012
"For now, Texas A&M left tackle Luke Joeckel is focused on the Outland Trophy, the award he envisioned winning when other youth-league football players fantasized about striking a Heisman pose," reports today's Fort Worth Star-Telegram. The winner of the award will be announced tomorrow. Jimmy Burch reports, "A victory for Joeckel would mean building on a family legacy of NCAA blockers. His father, David, was a four-year letterman as an offensive lineman at Texas Tech (1979-82). His older brother, also named David, played offensive line for DePauw, a Division III school in Greencastle, Ind. And his grandfather, Reece Washington, played tight end for Texas Tech."
"We're an offensive line family," says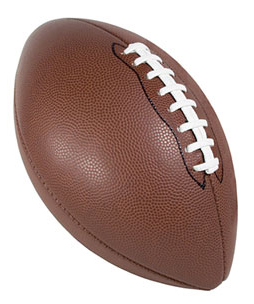 Luke Joeckel, who is considered a top NFL prospect. "I'm super exited. It's something I've heard about my whole life."
Access the story at the Texas newspaper's website.
David Joeckel (pictured at top), a 2010 graduate of DePauw, was a captain of the Tiger football team and majored in economics. He was named to the D3football.com All-Region team in 2009.
Back