Sussy Project Founder Meggie Dials '03 is 'Woman to Watch'
January 9, 2013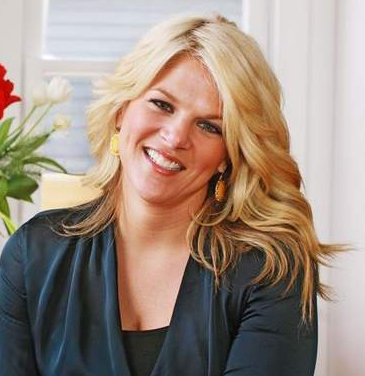 An Indianapolis Star profile of Meggie Dials -- a 2003 DePauw University graduate deemed a 'Woman to watch' by the newspaper -- notes, "She puts in about 50 hours a week at ExactTarget, where she is a channel sales manager, and is training for her 10th marathon in March ... Dials, 31, also runs The Sussy Project, an organization she founded in 2011 that surprises a deserving recipient with a small gift, or 'sussy' based on nominations submitted through The Sussy Project website (www.thesussyproject.com). The project caught the attention of Marie Claire magazine, which featured Dials in its December issue." (photo: Michelle Pemberton/Star)
According to Dials, "A sussy is a gift given for no reason. It's not an obligation or a birthday gift or a gift for any occasion -- it's because you thought of someone and wanted to make them smile."
Leslie Bailey reports, "Dials reviews all nominations, then refers them to one of 20 to 25 volunteers, who reach out to the recipients and purchase the gifts (usually a gift card or an item worth $20 or less). After the sussy has been delivered, The Sussy Project posts a blog about the person's story, in hopes that others will pass it on. The blog, she explains, is not a platform to tout good deeds, but to inspire people."
"We get nominations from all across the board -- we want the mix," says Dials, who has funded the project by herself. "It doesn't have to be the most crazy, tragic story, but no matter what it is, it gives me perspective. If I'm at my job, pounding away, I'll get
a nomination and think, 'And I thought I was having a bad day.' "
Meghann (Huels) Dials was a communication major and Management Fellow at DePauw, where she graduated cum laude.
You'll find the complete article at IndyStar.com.
Back