"Literary Phenomenon" George Saunders Here April 24 as Guest of Kelly Writers Series
January 13, 2013
[UPDATE 2/20: This event, originally scheduled for March 13, has been rescheduled to April 24.]
Hailed as "the writer for our time" in a New York Times Magazine piece,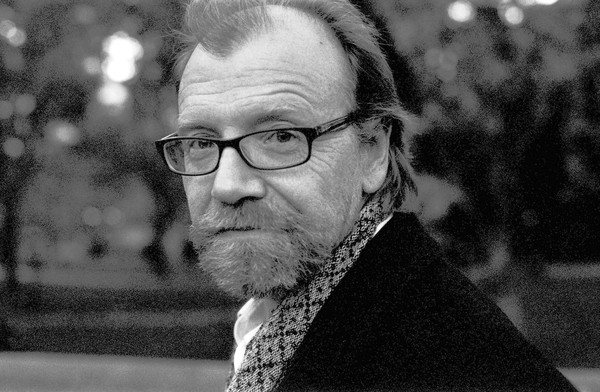 George Saunders will visit the campus of DePauw University on Wednesday, April 24. Saunders, deemed a "literary phenomenon" by Village Voice, will appear at 7:30 p.m. in Meharry Hall, located within historic East College. Presented by the James and Marilou Kelly Writers Series, the event is free and open to the public.
Saunders' highly anticipated short-story collection, Tenth of December, was released last week. In a piece headlined "George Saunders Has Written the Best Book You'll Read This Year", the Times' Joel Lovell wrote, "It's the trope of all tropes to say that a writer is 'the writer for our time.' Still, if we were to define 'our time' as a historical moment in which the country we live in is dropping bombs on people about whose lives we have the most abstracted and unnuanced ideas, and who have the most distorted notions of ours; or a time in which some of us are desperate simply for a job that would lead to the ability to purchase a few things that would make our kids happy and result in an uptick in self- and family esteem; or even just a time when a portion of the population occasionally feels scared out of its wits for reasons that are hard to name, or overcome with emotion when we see our children asleep,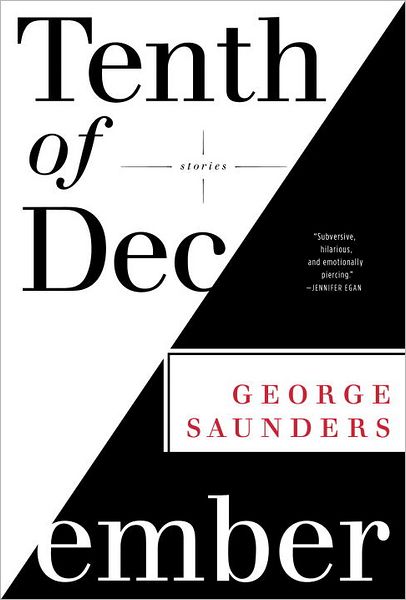 or happy when we risk revealing ourselves to someone and they respond with kindness -- if we define 'our time' in these ways, then George Saunders is the writer for our time."
Lovell noted, "His stories are set in what might be described as a just slightly futuristic America or, maybe better, present-day America, where, because of the exigencies of capitalism, things have gotten a little weird. These initial stories often take place in theme parks gone to seed or soul-withering exurban office strips, but the stories themselves are overflowing with vitality; they are sometimes very dark but they are also very, very funny. The characters speak in a strange new language -- a kind of heightened bureaucratese, or a passively received vernacular that is built around self-improvement clichés ('It made me livid and twice that night I had to step into a closet and perform my Hatred Abatement Breathing') -- and this lends them the feeling of allegory, though they are something else too, that's harder to place."
The work of Saunders, Lovell wrote, " 'softens the borders,' as he put it in one of our conversations. 'Between you and me, between me and me, between the reader and the writer.' It makes you wiser, better, more disciplined in your openness to the experience of other people."
Read more here.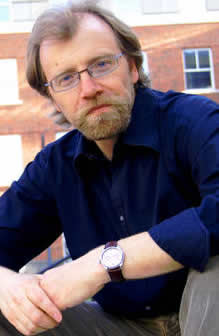 George Saunders is is the author of three other story collections: Pastoralia, CivilWarLand in Bad Decline, and In Persuasion Nation as well as the novella-length illustrated fable, The Brief and Frightening Reign of Phil, the children's book, The Very Persistent Gappers of Frip, and a book of essays, The Braindead Megaphone. His work appears regularly in the New Yorker, GQ, and Harper's. In 2006, he was awarded both a MacArthur Fellowship and a Guggenheim Fellowship. He teaches in the creative writing program at Syracuse University.
Saunders was interviewed on Friday's edition of MSNBC's Morning Joe. See the segment here.
The James and Marilou Kelly Writers Series was established in 1998 with gifts from Marilou Morrell Kelly, a 1955 graduate of DePauw. Learn more about the Kelly Writers Series by clicking here.
Back