Jazz Ensemble Performs Big Band & McCartney Monday
March 13, 2013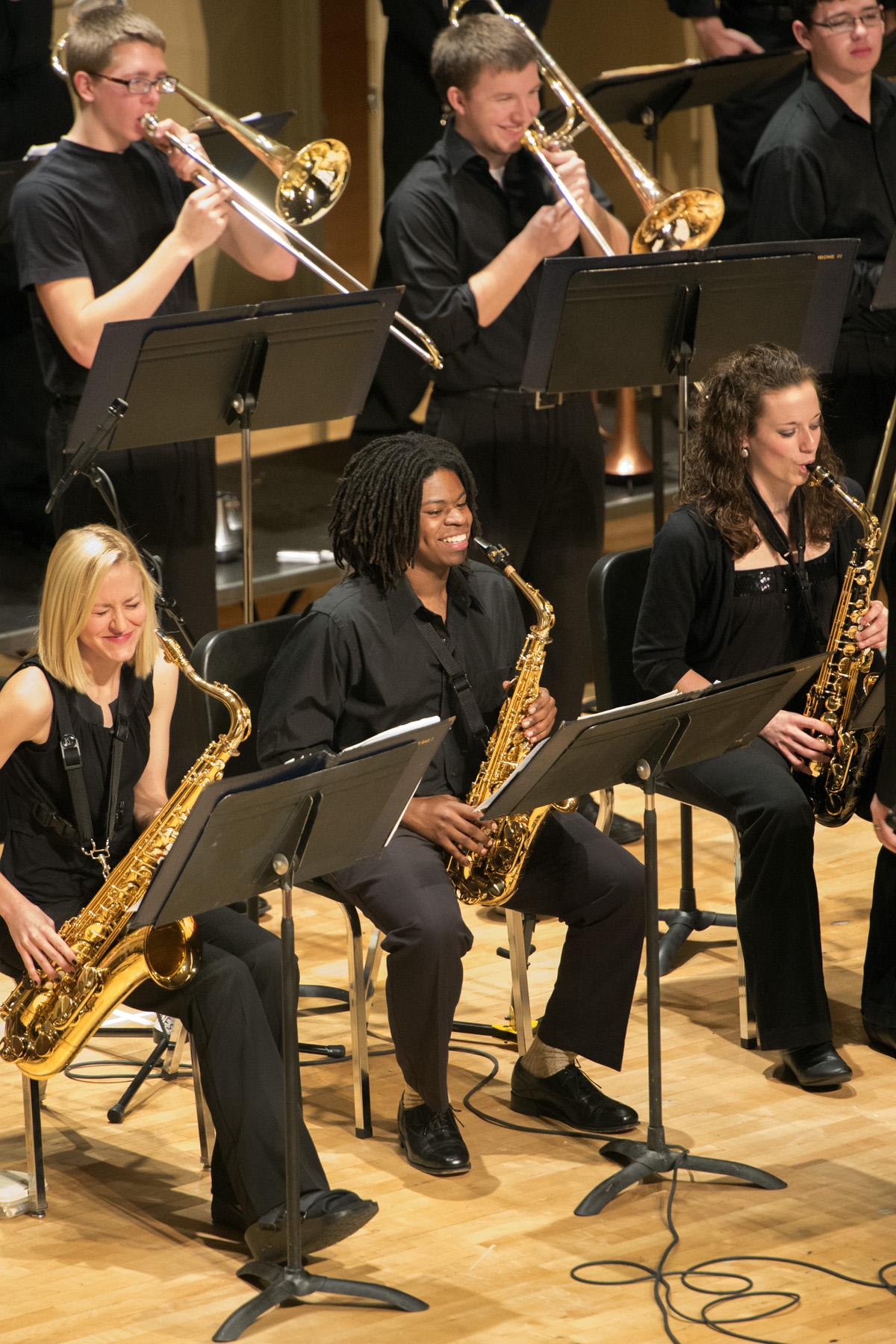 The DePauw University Jazz Ensemble, directed by Dan Foster, will pair classic big band favorites with a selection of outstanding less known works by composers from the orchestras of Count Basie, Thad Jones/Mel Lewis, Stan Kenton and Frank Mantooth at its concert on Monday, March 18, The performance will begin at 7:30 p.m. in Kresge Auditorium, located within DePauw's Judson and Joyce Green Center for the Performing Arts.
Among the charts to be performed are two classics from the Stan Kenton library. "A Time for Love is a beautiful ballad arranged for Kenton's orchestra by Hank Levy that puts a spotlight on the band's trombone section," said Foster, director of jazz ensembles at the DePauw School of Music. "We'll also be playing Bob Curnow's instrumental arrangement of Paul and Linda McCartney's Live and Let Die, which sticks closely to the original rock, double time/half-time funk flavor of the title soundtrack to the James Bond film -- and that is as fun to play as it is to hear."
Sammy Nestico, one of the most celebrated big band composers and Count Basie's main arranger, wrote a myriad of originals and arrangements. Monday's concert includes two of his less performed works: the relaxed Bossa Nova number Go Fill Your Dreams. and Who's Sorry Now, an upbeat swing piece that features the whole ensemble. The latter composition is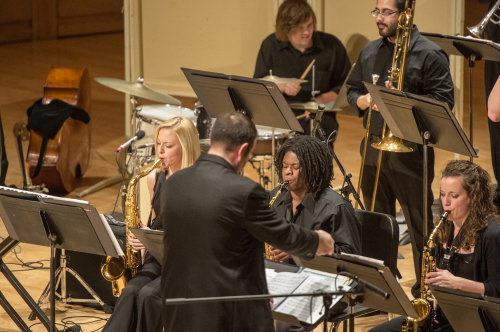 contrasted with another notable number, Bob Mintzer's Beyond the Limit, that combines orchestral style with jazz influences to test the stylistic and musical limits of each performer.
General admission tickets to the jazz concert are $3; tickets are free for all students, seniors and children. Anyone wanting to attend a music event, who cannot afford to pay full ticket price, can also take advantage of the pay-what-you-can option. Tickets may be purchased in person at the Green Center box office, located at 605 S. College Avenue in Greencastle, or online at www.depauw.edu/music/tickets.
For additional information, including a detailed schedule of upcoming events, visit www.depauw.edu/music or call (765) 658-4827.
Back