National Champs Interviewed on TV Sports Program
March 17, 2013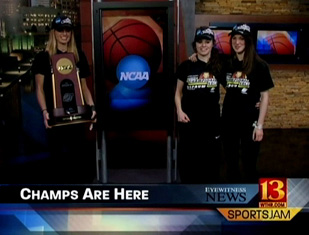 "This is perfection," WTHR's Eric Yutzy said tonight as he introduced three members of the national champion DePauw University women's basketball team and their coach, Kris Huffman. The appearance on the Indianapolis NBC affiliate's SportsJam program came one night after the Tigers finished their 34-0 season with a 69-51 victory over Wisconsin-Whitewater in the NCAA Division III national championship game.
Seniors Kathleen Molloy, Ellie Pearson and Kate Walker joined Huffman in the station's Indianapolis studios to discuss a season that was one for the record book as DePauw became the only team to win 34 games in a season.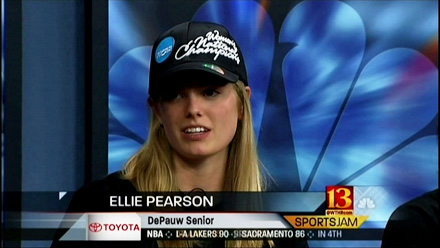 "They've been such great leaders for us and have put so much time and energy into the program," Huffman said. "We hoped they would get the payoff of a national tournament and a Final Four, but to think they did it 34-0 and brought home the title, it's remarkable. The coaches wanted it for them; their teammates wanted it for them, as well."
Learn more at the station's website.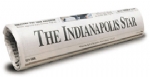 As this morning's Indianapolis Star reported, "The DePauw women's basketball team left no doubt, no suspense, no survivors. The Tigers captured their second national title in the past seven years and finished with the seventh undefeated season in NCAA Division III history with a 69-51 victory over Wisconsin-Whitewater in Holland, Mich. Their 34 wins is a record."
A summary of Saturday night's national championship game can be found here. Highlights are embedded below.
Kris Huffman's 2007 Tiger team also won a national title. Video of the championship game from that year is available below.
Source: WTHR (NBC)/Indianapolis
Back