Faculty Members Barbara Paré and John Clodfelter '94 Perform Monday
October 8, 2013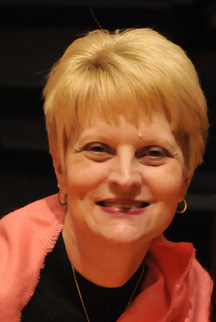 Longtime collaborators and DePauw School of Music faculty members Barbara Paré (soprano, pictured at right) and John Clodfelter '94 (piano) will appear in concert together at 7:30 p.m. on Monday, October 14. The program, "Enigmatic Dedications," will be given in the Green Center for the Performing Arts' Thompson Recital Hall as a part of the college's Faculty Select Series.
"John and I started with the Schumann and Debussy song cycles," says Paré, regarding the music selected for the recital. "Realizing that I had never performed either group of songs, but had taught them to students along the way, we then chose other repertoire that we both associated with students, friends and mentors, dedicating the songs to people as they came to mind."
The program is modeled after the Enigma Variations, a work for orchestra by Edward Elgar best known for it's clever configuration of 14 variations, which musically embody specific personalities within the composer's circle of friends and acquaintances. Each piece in the program booklet for "Enigmatic Dedications" lists the initials of the dedicatee beneath the title.
The recital will open with performances of two versions of Henry Purcell's musical setting of a famous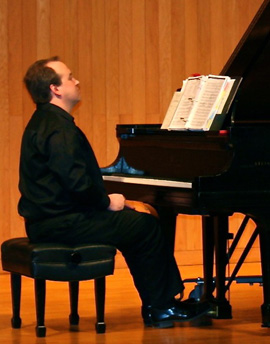 line from Shakespeare's play Twelfth Night, "If music be the food love." Paré will sing versions one and three, as arranged by the prominent English composer Benjamin Britten. Two important vocal standards that have stood the test of time -- Robert Schumann's Vier Mignon Lieder von Goethe's "Wilhelm Meister" and Claude Debussy's Ariettes Oubleés (Forgotten Aires) -- will be included on the program, along with works by Richard Hundley, Rebecca Clark and Ned Rorem.
General admission tickets for the Faculty Select Series are $5. Tickets for all students, seniors over 65, and youth, 12 years and younger, are free thanks to season sponsors Judson and Joyce Green (74 & '75). To ensure that any person wishing to attend a performance is able to do so, a pay-what-you-can option is available, online and on request. To purchase tickets, visit www.depauw.edu/music/tickets or stop by or call the Green Center box office, (765) 658-4827.
Back