Tobias Wolff Headlines Writer Events This Fall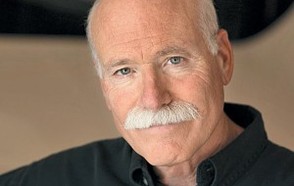 October 28, 2013
Fiction writer and memoirist Tobias Wolff is among a number of acclaimed writers taking part in public readings at DePauw University this semester. Wolff, whose books include This Boy's Life and The Barracks Thief, will present a reading on Nov. 8 at 7:30 p.m. in Meharry Hall, located within historic East College. The program, presented as part of "ArtsFest 2013: Art & the Quest" by the James and Marilou Kelly Writers Series, is free and open to all.
Wolff's work is translated widely and has received numerous awards, including the PEN/Faulkner Award, the Los Angeles Times Book Prize, both the PEN/Malamud and the Rea Award for Excellence in the Short Story, The Story Prize, the Academy Award in Literature from the American Academy of Arts and Letters, and he is a three-time recipient of the O. Henry Award.
Wolff is the Ward W. and Priscilla B. Woods Professor in the School of Humanities and Sciences at Stanford University, where he has taught classes in English and creative writing since 1997. Read more about Wolff and his works in this recent story.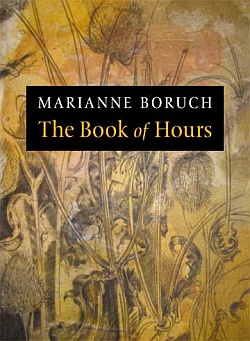 Marianne Boruch, winner of the 2013 Kingsley Tufts Poetry Award for her collection titled The Book of Hours, will take part in two events on Wednesday, Oct. 30. Beginning at 4 p.m., Boruch joins Rodney Jones, Mary Rogers Field Distinguished University Professor of Creative Writing at DePauw, who took part in the Kelly Writers Series earlier this fall, for a public discussion in the Kiwanis Room of the Putnam County Public Library. Boruch will read from her works later that evening at 7:30 p.m. in Peeler Auditorium. Both events are free and open to all..
Boruch is a creative writing professor at Purdue University and has published several collections, including Grace, Fallen from; Poems: New and Selected; A Stick that Breaks and Breaks and Moss Burning. In addition, she has published two books of essays about poetry and a memoir, The Glimpse Traveler. Boruch has been recognized for her outstanding writing with many awards, including a Fulbright visiting professorship at the University of Edinburgh and a fellowship from the National Endowment for the Arts. She has also been published in the New Yorker and Poetry.
In the final event of the Kelly Writers Series' fall calendar, Associate Professor of English David J. Crouse will read from his work on Wednesday, Dec. 4, at 7:30 p.m. in Peeler Auditorium. Crouse's reading is free and open to all.
Crouse's collection of short fiction, Copy Cats, received the Flannery O'Connor Award for Short Fiction in 2005 and was nominated for the PEN/Faulkner Award the following year. A second collection, The Man Back There, was published in 2008 by Sarabande Books and was awarded the Mary McCarthy Prize in Short Fiction.
The James and Marilou Kelly Writers Series was established in 1998 with gifts from Marilou Morrell Kelly, a 1955 graduate of DePauw. Learn more about the Kelly Writers Series by clicking here.
Back