Violist Nicole Brockmann and Friends Perform Wednesday
November 3, 2013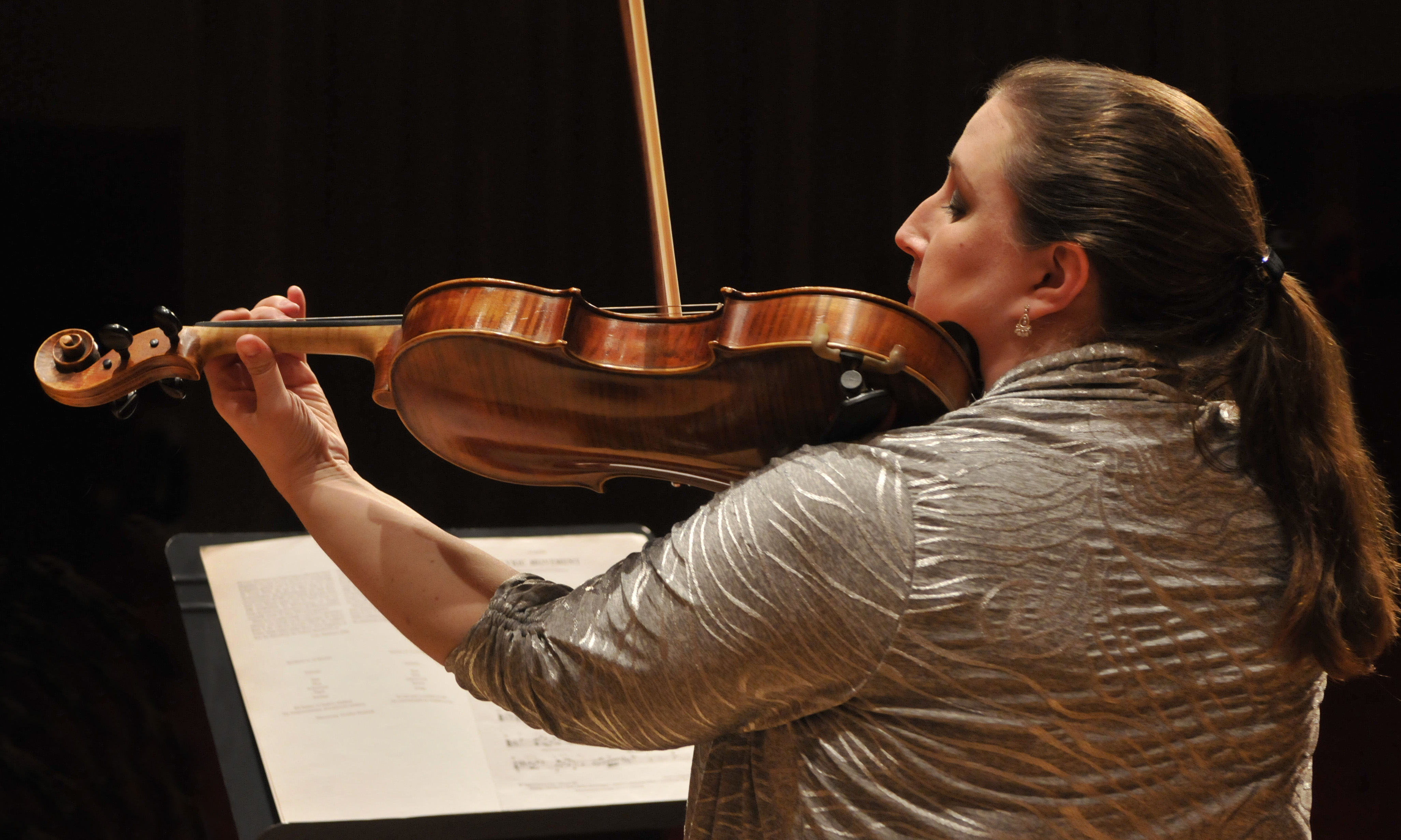 DePauw University Professor of Music Nicole Brockmann, in collaboration with fellow faculty members and guest artists, will be featured in concert as a part of ArtsFest 2013 this Wednesday, November 6, at 7 p.m. in the Green Center's Thompson Recital Hall.
Brockmann will open the program with a performance of Robert Schumann's Märchenbilder (Fairy Tales) for viola and piano. This exhilarating work composed in the spring of 1851 features fascinating musical embodiments of characters and events from a variety of beloved fairytales, including Rapunzel and The Sleeping Beauty.
For this special performance, Brockmann will be also be joined by Melissa Snoza, flute, and Eric Snoza, double bass, of the Chicago-based Fifth House Ensemble -- DePauw's 2013-2014 Artists-in-Residence. The three musicians will perform Erwin Schulhoff's Concertino for Flute, Viola, and Double Bass, a distinctive piece centered on folk songs and Bohemian dances of the composer's Czechoslavakian homeland.
DePauw faculty vocalist Barbara Paré and pianist John Clodfelter will join Brockmann performing a trio by English composer Frank Bridge, then conclude the concert with the final song of Richard Strauss's opus 27, entitled "Morgen!"
General admission tickets for the Faculty Select Series are $5. Tickets for all students, seniors and children are free thanks to season sponsors Judson and Joyce Green ('74 & '75). To ensure that any person wishing to attend a performance is able to do so, a pay-what-you-can option is available online and on request. To purchase tickets, visit www.depauw.edu/music/tickets, stop by or call the Green Center box office, (765) 658-4827.
Back