Mark Roesler '78 and His Global Business Spotlighted
January 12, 2014
An Indianapolis Star article on CMG Worldwide -- which represents about 250 celebrities including James Dean, Amelia Earhart, Jackie Robinson and Ella Fitzgerald -- notes that the company "is stepping up its visibility. For most of the company's existence, chairman and CEO Mark Roesler said in a telephone interview from Hong Kong, he deliberately kept CMG's profile low, simply foregoing signage or other symbols that would alert passersby to the business. But last year, he decided it was time -- in the Internet age that allows instant transmission of images and because of the visual nature of much of his business -- to, well, be visible."
Roesler, a 1978 graduate of DePauw University, founded CMG. As the the CBS News program 60 Minutes reported in 2009, "No other agent in the world represents more famous people than Mark Roesler."
The Star's Diana Penner writes, "Most of CMG's clients are deceased. Roesler said he discovered in the early 1980s, that protecting the interests of deceased celebrities on behalf of family and heirs was an area of law that needed to be defined and defended. His first two clients were Indiana's own James Dean and icon Elvis Presley. In the early 1990s, the company began representing the Marilyn Monroe estate. A legal battle with the Warner Bros. studio successfully established that the families of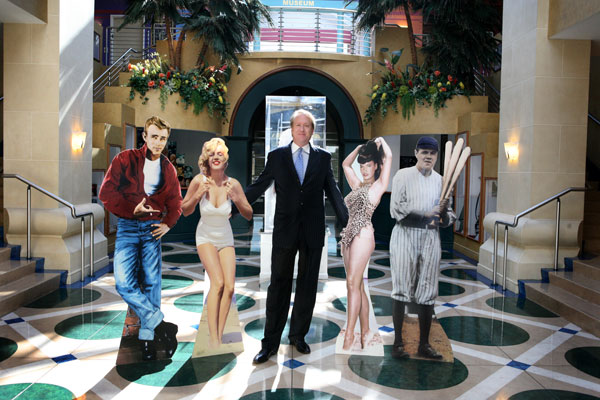 famous celebrities, not the studios, retained the rights to market the stars who appeared in films and signed standard Screen Actors Guild contracts."
According to Roesler, "The contracts in the 30s, 40s & 50s, obviously were silent on that issue, because it had not been anticipated that anyone would want to market those personalities after they died. The Court decided in our favor saying that the Studio did not have the rights to the names and likenesses of those celebrities that had appeared in their films and had signed the SAG contracts."
The Star reports, "Roesler, a native of Alexandria, received his undergraduate degree from DePauw University in Greencastle and his M.B.A. and law degrees from Indiana University. His business is global -- evidenced by his current Asia trip that includes Hong Kong, Shanghai and Singapore -- and CMG also has a smaller office in Hollywood."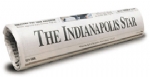 Access the complete story at IndyStar.com.
Last year Mark Roesler received the Indiana University's McKinney School of Law's Distinguished Alumni Award. Read more here.
Back