Prof. Brian Dixon '01 & Mike Langellier '04 Among Indy's 'Forty Under 40'
February 4, 2014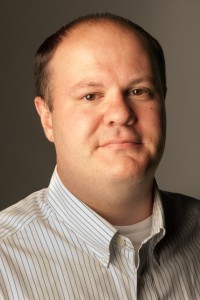 Brian E. Dixon, an assistant professor at the Indiana University School of Informatics and Computing and 2001 graduate of DePauw University, and Mike Langellier, president and chief executive officer of TechPoint and 2004 DePauw graduate, are among the Indianapolis Business Journal's "Forty Under 40."
Dixon (pictured at right) works "on the cutting edge of health information technology," according to IBJ. A computer science major and Bonner Scholar at DePauw, Dixon worked after graduation as a computer programmer for the Regenstrief Institute, a non-profit health informatics organization, where he was encouraged to work toward a Ph.D. In addition to teaching, Dr. Dixon continues his work at Regenstrief where he works on "computer systems that allow doctors to enter orders for medications and lab tests and for consultations with specialists," writes Lou Harry.

"Research shows improved health outcomes and the reduction of medical errors," says Professor Dixon. "If someone has an allergy, for instance, it can alert both the doctor and the pharmacist."
He adds, "When someone dies from flu or contracts measles or hepatitis, those cases have to be reported to public health. The project I'm working on is trying to improve how we can efficiently and effectively get information to the public health authorities. Traditionally, that was all done on paper."
Dixon also serves on the board of College Mentors for Kids.
Mike Langellier leads TechPoint, Indiana's technology initiative. Harry writes, "Langellier, who graduated from DePauw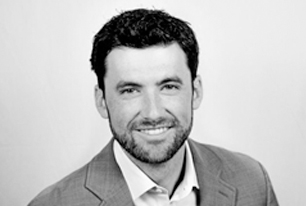 University with a focus on economics, English and communications, said he wasn't a tech geek in high school or college. 'By nature,' he corrected, 'I'm a builder. I love to build and fix things -- products, organizations, businesses. Tech was a natural avenue for building things quickly.' "
The recipient of a Governor Bob Orr Indiana Entrepreneurial Fellowship, Langellier serves on the boards of the Orr Fellowship program and the TechPoint Foundation for Youth. Of TechPoint, he says, "My vision is that it becomes the most powerful engine for tech company growth in Indiana by injecting talent, capital and promotion."
Learn more about the "Forty Under 40" Class of 2014 at IBJ.com.
Back