Carrie Birge '08 is Director of Johnson County Museum of History
February 23, 2014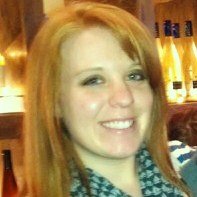 Carrie A. Birge, a 2008 graduate of DePauw University, is the new director of the Johnson County Museum of History. Located in Franklin, Indiana, the museum is a non-profit, educational institution that works to collect, preserve, interpret and promote the material culture of the region.
"In a statement from the museum, Birge said she's looking forward to working at a county historical society and learning about the history of the area," reports the Johnson County Daily Journal. Birge comes to the post from the Children's Museum of Indianapolis where she was coordinator of public and youth programs.
A Bonner Scholar at DePauw, Birge double-majored in history and English (literature) and interned at Putnam County Museum in Greencastle.

She received her master's degree in history at Saint Louis University.
Visit the museum online.
Back