Prof. Tom Chiarella Profiles Jimmy Kimmel
April 1, 2014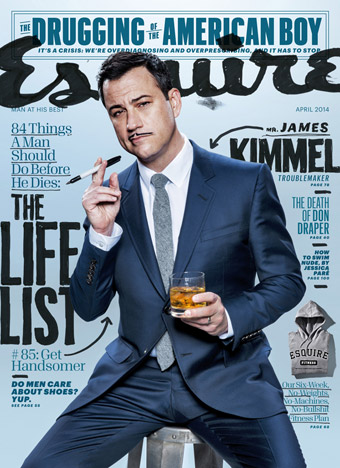 "He's not Conan, not Fallon or Letterman," Tom Chiarella writes of Jimmy Fallon in the April issue of Esquire magazine's cover story. "He's not good at silly. He doesn't sing. He isn't confused about his purpose. He doesn't blather on about current events. It's how he got here and why he's staying: He pranks the world and makes us like him for it."
Chiarella, Hampton and Esther Boswell Distinguished University Professor of Creative Writing at DePauw University, has taught at DePauw since 1988 and is a "writer-at-large" for Esquire. His previous pieces have spotlighted a diverse range of individuals, including Bill Clinton, Charlize Theron, Liam Neeson, Morgan Freeman, Halle Berry, Tom Brady and Ben Affleck.
Kimmel, writes Chiarella, "has had his own late-night talk show for twelve straight seasons, second now only to Letterman when it comes to longevity."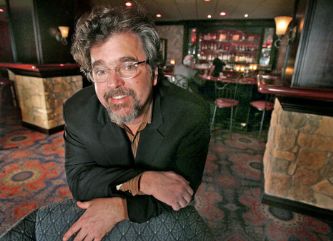 "I never want to think of myself as a fixture," Kimmel says. "A faucet is a kind of fixture. Pipes. A fixture is something you count on because you can forget it."
The April issue is now on newsstands, or read more at Esquire's website.
The former chair of DePauw's English department, Tom Chiarella is the author of three books -- Foley's Luck, Writing Dialogue and Thursday's Game: Notes from a Golfer with Far to Go -- and his work was included in The Best American Magazine Writing 2009. Learn more about the professor in this previous story.
Back