UCLA Coach Steve Alford Remembers Former Tigers Mentor Royce Waltman
June 20, 2014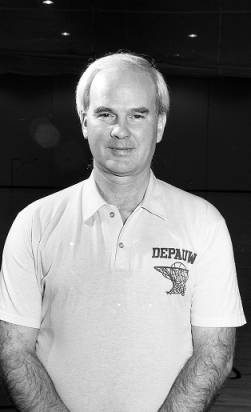 "Asked about the late Royce Waltman during a Wednesday talk at Greencastle Christian Church, Steve Alford likely could have gone a number of places," writes the Banner-Graphic's Jared Jernagan. "He could have started on the hallowed hardwood of Indiana University Assembly Hall, where Waltman served as an assistant to coach Bob Knight all four years Alford wore the Cream and Crimson. There must have been stories from DePauw and Manchester, where Waltman and Alford spent time as coaching rivals in the old Indiana Collegiate Athletic Conference.
"Instead, when Greencastle High School basketball coach Troy Greenlee asked about his old DePauw coach, Alford led his central Indiana audience further afield -- to Hong Kong, to be exact. For it was in the Asian city, following the Hoosiers' 1984-85 campaign, that Alford said Waltman planted some of the seeds that led to the Hoosiers' run to their fifth national title two years later."
The boat trip took place during an international exhibition tour and consisted of IU players and assistant coaches. Alford, now head men's basketball coach at UCLA, recalled that the players decided they "needed an advocate, someone they could take their problems to in confidence, before it got to the head coach," Jernigan reports. "While elaborating no further, Alford seemed to indicate that Waltman did just that, serving as a more approachable alternative and buffer to Knight as the Hoosiers went from NIT runners-up in 1985, to an NCAA berth in 1986 to NCAA champions in 1987. Alford spoke fondly of Waltman, saying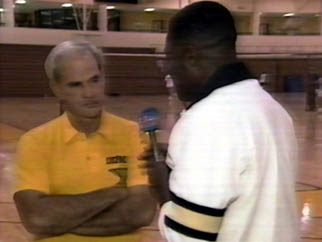 former players were shocked and saddened when the coach passed away on April 7 at age 72."
"His passing hit us very hard as players," Alford said.
Read the complete story at the newspaper's website.
Royce Waltman served as head men's basketball coach at DePauw University from 1987 to 1992 and later led the hoops programs at the University of Indianapolis and Indiana State University. Waltman's Tiger teams posted an overall record of 99-38 and the 1989-90 squad went to the NCAA Division III final game, losing by one point. His Tiger teams also made the tournament in 1990-91 and 1991-92 and were ranked first during the 1987-88 season and in the 1990-91 preseason rankings. Waltman was named the Indiana Collegiate Athletic Conference Coach of the Year that season. His DePauw players included Brad Brownell '91, now head men's basketball coach at Clemson University.
Back