Boston TV Anchor Heather Unruh '89 Lends Talents to Cancer Fight
October 3, 2014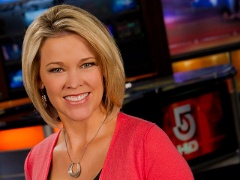 Heather Unruh, evening news anchor at Boston's WCVB-TV and 1989 graduate of DePauw University, will emcee what's billed as "the largest coordinated lung cancer event in the world." Lung Cancer Alliance presents "Shine a Light on Lung Cancer" at Boston's Prudential Building on Thursday, November 13.
The event is designed to "provide hope, inspiration and support to all those touched by lung cancer."
Learn more here.
A four-time Emmy Award winner, Unruh anchors the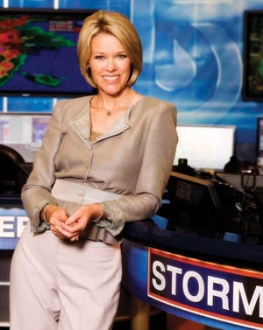 5, 6 & 11 p.m. weeknight newscasts at WCVB, where she has worked since June 2001 and interned as a DePauw senior. A communication major as an undergraduate, she previously worked as early evening anchor and medical reporter at KFOR-TV, the NBC affiliate in Oklahoma City, and also worked as a weekend anchor and medical reporter at WVTM-TV in Birmingham, Alabama. She was also an anchor, reporter, host and producer of public affairs programs at WBNG-TV and WMGC-TV in Binghamton, New York, and hosted and produced a public affairs series at WVEU-TV in Atlanta.
Some of her accomplishments include multiple Edward R. Murrow Awards, the American Cancer Society's Sword of Hope Award, the Clarion Award from Women in Communications, Inc., and the top national recognition from the American Women in Radio and Television, the "Grand Gracie," for excellence in reporting.
Back