DePauw University Band's Ninth CD, United Artists, is Released
December 3, 2014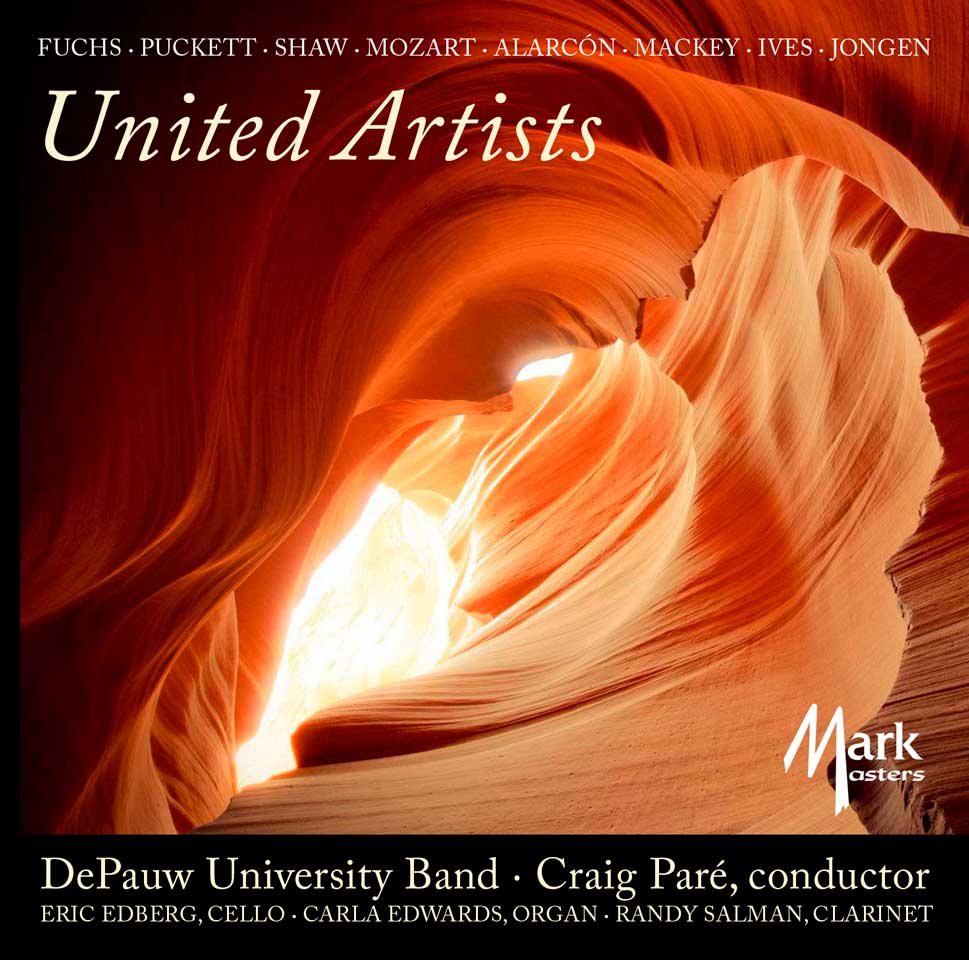 The DePauw University Band, conducted by Craig Paré, proudly announces the release of its ninth compact disc, United Artists. As with three of its previous CDs (Toccata Festiva, Brooklyn Bridge and Starsplitter), this newest release will be distributed on the Mark Masters (www.classicsonline.com) label. United Artists was recorded April 24-27, 2014 in DePauw's Kresge Auditorium.
"Being issued by the Mark Masters label is an honor," says Dr. Paré. "The distinction means that we have not only been recognized for the high quality of our performances, but that we will also be distributed around the world alongside professional ensembles such as the United States Marine Band, 'The President's Own,' the United States Air Force Band, the Dallas Wind Symphony, and the Tokyo Kosei Wind Orchestra. The quality of our students' performances is also a testament to the excellent teaching that takes place each day in the DePauw School of Music."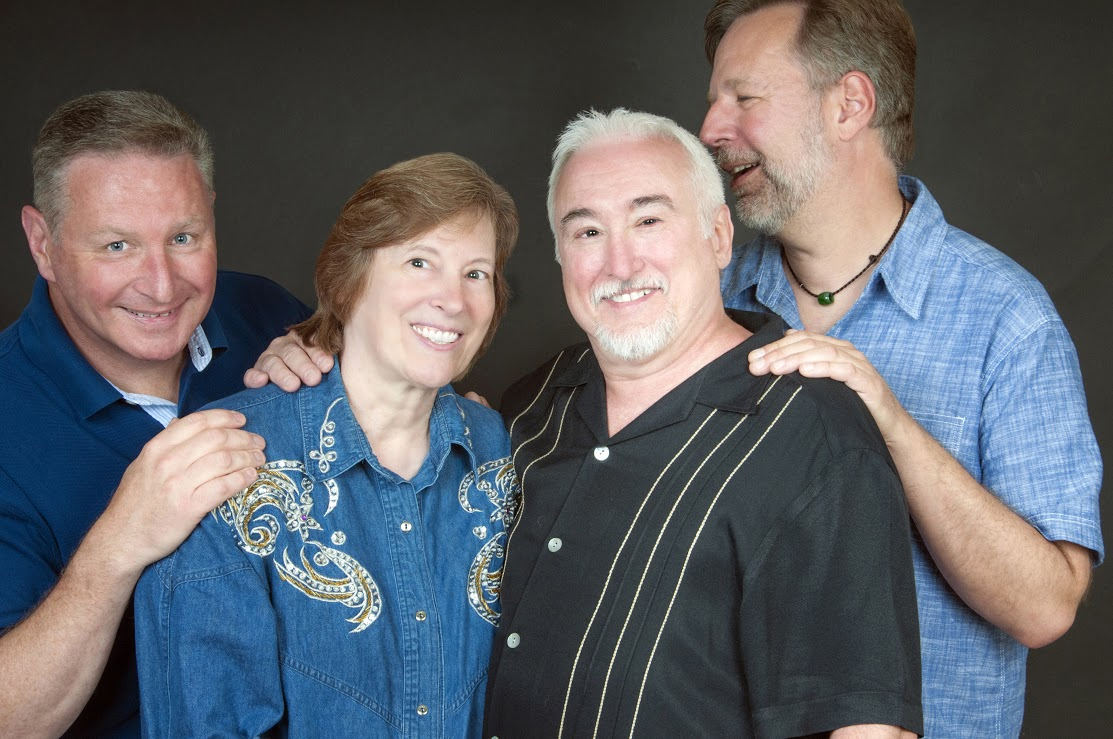 Featured on this new compact disc are three School of Music faculty soloists: Carla Edwards, organ; Randy Salman, clarinet; and Eric Edberg, cello.
"It was an honor to make music with my three esteemed colleagues," Paré adds. I am proud to have had the chance to perform with them, and it is their musical contributions to United Artists that makes this recording an exceptional CD. This was a truly collaborative School of Music effort, and I am grateful to my colleague Suzanne Hassler for her work on the design and layout of our CD brochure, and to Dean Mark McCoy for his unwavering support of the CD recording project."
United Artists—Kenneth Fuchs
Avelynn's Lullaby—Joel Puckett
Concerto for Clarinet—Artie Shaw, arr. Parsons, [Randy Salman, clarinet]
Serenade No. 10 in B-flat Major, K. 361/370a, "Gran Partita"—Wolfgang Amadeus Mozart
III. Adagio
VII. Finale—Allegro molto
Tramonto: Romanza for Cello and Wind Ensemble—Luis Serrano Alarcón, [Eric Edberg, cello]
Aurora Awakes—John Mackey
Variations on "America"—Charles Ives, arr. Schuman/Rhoads
Symphonie Concertante—Joseph Jongen, arr. Beckel
IV. Toccata (Moto perpetuo), [Carla Edwards, organ]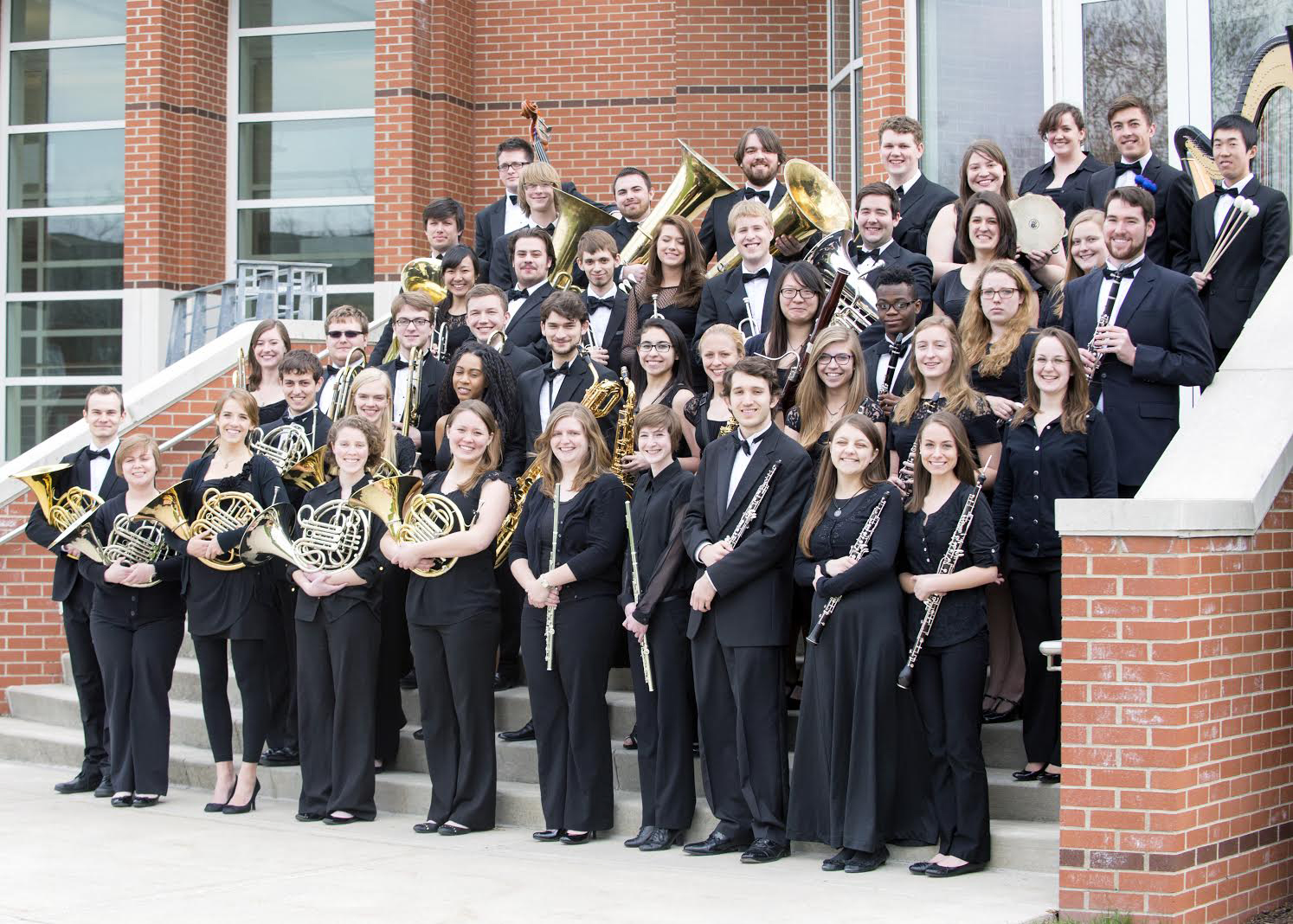 To order your copy of United Artists for $10, which includes shipping and handling, click here.
Learn more about the project and hear clips of selected works from each of the ensemble's other compact discs, by clicking here.
United Artists will soon be available commercially through retailers such as Amazon.com, iTunes, Spotify, Naxos Music Library, Classicsonline.com, and Arkivmusic.com, where the other University Band CD recordings are also available.
Back