Chris White '11 & Shinesty Helping People "Look Awesome"
December 6, 2014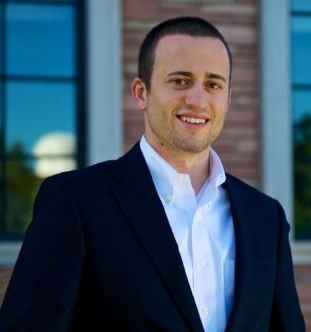 Chris White, a student at the University of Colorado Law School and 2011 graduate of DePauw University, is also co-founder and CEO of Shinesty. The company, which was featured on Denver Fox affiliate KDVR, "helps people who want to look awesome find unique and outrageous clothing for theme parties and events."
White, who majored in communication at DePauw, told the station, "At Shinesty we bring together the world's most outrageous collection of theme party clothing in one place online." He appeared on the morning newscast in what could be described as a highly-festive Christmas ensemble.
The company's colorful clothing is receiving national attention. "We've had about 150,000 unique hits a day since Monday, which is pretty crazy," White reports.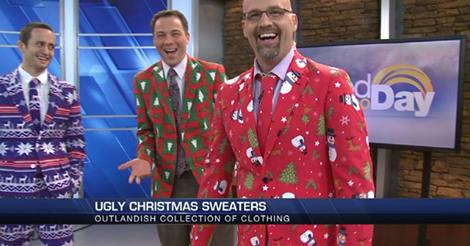 Shinesty also sells vintage clothing. "It's basically harkening back to the days when clothing was fun, when it was unique," says the CEO (seen in the purple suit at left).
The segment can be viewed at the station's website.
Back