Activist & Labor Leader Dolores Huerta at DePauw on Feb. 12
December 13, 2014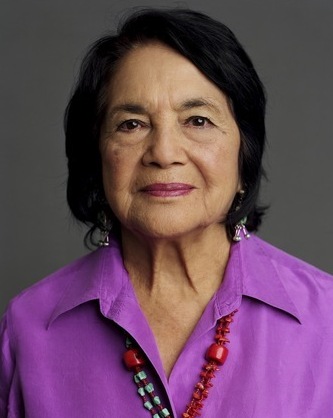 Dolores Huerta, a labor leader and civil rights activist who co-founded the organization today known as the United Farm Workers (UFW), will come to DePauw University on Thursday, February 12. Huerta will deliver the Johnson-Wright Lecture in Conflict Studies to Honor Russell J. Compton at 7:30 p.m. in Kresge Auditorium, located within DePauw's Green Center for the Performing Arts (605 S. College Avenue). The lecture is presented free of admission charge and is open to all. [View and download a flyer for the event.]
Born in New Mexico, Huerta's community activism began when she was a high school student. She earned a teaching credential at the University of the Pacific's Stockton College and was a teacher before dedicating her life to work toward eradicating economic injustice.
In 1960, Huerta co-founded the Agricultural Workers Association which set up voter registration drives and pressed local governments for barrio improvements. Two years later, with César Chávez, she co-founded the National Farm Workers Association, which would later become the United Agricultural Workers Organizing Committee. She continues working to develop community leaders to advocate for the working poor, immigrants, women and youth.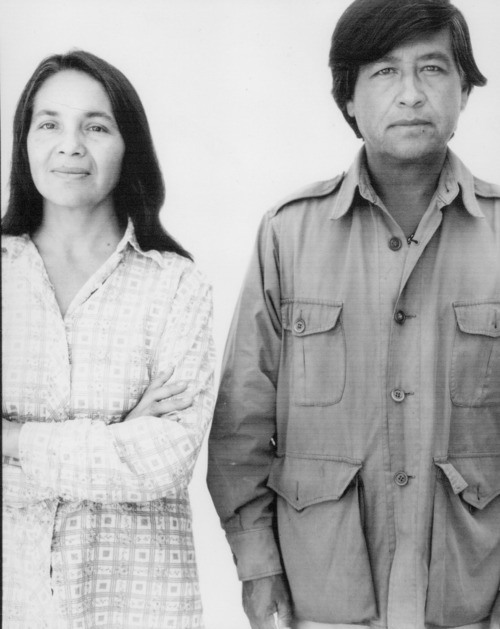 For her humanitarian efforts, Huerta has received the Eugene V. Debs Foundation Outstanding American Award and the Presidential Medal of Freedom. In 1998, she was an inaugural recipient of the Eleanor Roosevelt Award for Human Rights from President Bill Clinton in 1998 and was listed among Ladies' Home Journal's "100 Most Important Women of the 20th Century" along Mother Teresa, Margaret Thatcher, Rosa Parks and Indira Gandhi.
Huerta is president of the Dolores Huerta Foundation, a "community benefit organization that organizes at the grassroots level, engaging and developing natural leaders." (photo: Huerta and Chávez)
Through the Compton Lecture Series, which was inaugurated in 2011, the conflict studies department at DePauw aims to create dialogue on campus while remembering the legacy of Dr. Compton, who taught religion and philosophy at the University from 1951 until 1974 and remained a presence on campus until his death in 2007 at age 98.
Back