Prof. Lydia Wilson Marshall is Editor of The Archaeology of Slavery: A Comparative Approach to Captivity and Coercion
December 18, 2014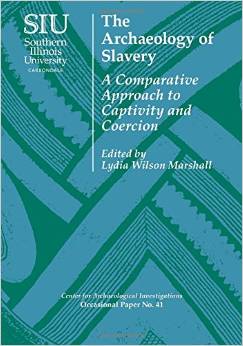 Lydia Wilson Marshall, assistant professor of sociology and anthropology at DePauw University, is editor of The Archaeology of Slavery: A Comparative Approach to Captivity and Coercion. The book has just been published by Southern Illinois University Press.
A synopsis states, "The Archaeology of Slavery grapples with both the benefits and complications of a comparative approach to the archaeology of slavery. Contributors from different archaeological subfields, including American, African, prehistoric, and historical, consider how to define slavery, identify it in the archaeological record, and study slavery as a diachronic process that covers enslavement to emancipation and beyond. Themes include how to define slavery, how to identify slavery archaeologically, enslavement and emancipation, and the politics and ethics of slavery-related research."
Learn more, and order the book, at Amazon.com.
Back