Keep Indianapolis Beautiful President David Forsell '89 "Wants to Keep Making a Difference"
January 11, 2015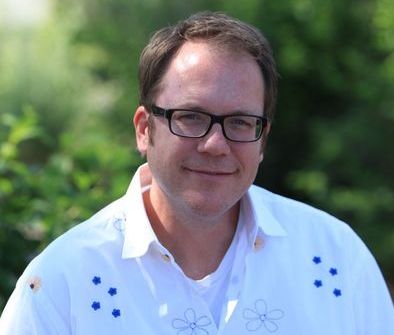 "My job provides me so much overlap with my personal values," says David Forsell, president of Keep Indianapolis Beautiful. Profiled in the Indianapolis Star, the 1989 DePauw University graduate adds, "For me, the combination of helping a city get better, helping the environment, helping people in need and connecting people to services is very difficult to beat. I want to keep making a difference, wherever my path leads me."
The piece notes that Forsell grew up with dreams of becoming a broadcaster. A fan of legendary Chicago Cubs play-by-play man Jack Brickhouse, Forsell worked for DePauw's student radio station, WGRE.
Amy Lynch writes, "After graduating from DePauw University with a degree in communications, Forsell worked as a news reporter for several years before transitioning into a role with the Indianapolis Clean City committee and eventually joining the staff of Keep Indianapolis Beautiful in 2003."
Forsell tells the Star, "I was a reporter at the time and found myself intrigued by the community and environmental stories. As ownership changed at the radio station I was working for, I realized the news department's future was in jeopardy. About the time I was let go, I had an opportunity to manage public relations for Clean City."
The president of Keep Indianapolis Beautiful since 2003, "Forsell also consults for Keep America Beautiful and chairs the national Alliance for Community Trees organization representing more than 150 communities across the country," the newspaper reports.
According to Forsell, "I'm genuinely passionate about the mission of KIB's work, which is to help people and nature thrive in the city. I see what's possible, rather than limitations. I rarely believe barriers are insurmountable; I'm surprised when there isn't a way over them. While I lead with a smile, I'm relentless and seek solutions where everyone's needs and aspirations are met."
You'll find the feature at IndyStar.com.
Source: Indianapolis Star
Back