David Becker '75, Mentor to Many Entrepreneurs, to Receive 'Inspire Award'
January 15, 2015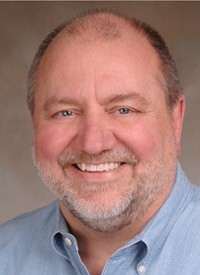 David Becker, chairman and CEO of First Internet Bancorp and 1975 graduate of DePauw University, will receive the Lifetime Achievement Award at the 2015 Inspire Awards. Presented by College Mentors for Kids and Anthem Blue Cross and Blue Shield, the Inspire Awards will be presented at a February 26 luncheon at the Indiana Roof Ballroom in Indianapolis.
The Inspire Awards recognize and celebrate workplace and community mentoring. An announcement notes that "Becker has been extremely influential in the Indianapolis business community and has served as a mentor to numerous entrepreneurs."
Kyle Salyers, a 1996 graduate of DePauw, states, "At every major career decision I have made, David Becker has provided critical input to my decision-making process. He always instills confidence in you -- maybe even more than you have in yourself. We're fortunate in this community to have such an open culture of mentoring, and this culture and network underpins much of our region's recent economic success. David was a primary catalyst of that culture,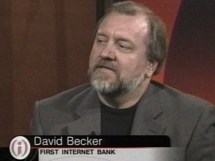 and those of us fortunate enough to have him as a mentor also have a responsibility to carry it forward."
Adds Amanda Koushyar, interim CEO of College Mentors for Kids, "David Becker is not only a champion of mentoring in the business community. He also believes in mentoring youth and has committed First Internet Bank to enhancing local STEM mentoring programs for students."
Becker, who has been described as "a serial entrepreneur," says, "It is an honor to receive an award from this organization, whose work I so greatly admire. Just as College Mentors for Kids cultivates a path to higher education for those who may not have thought college was possible, I aim to inspire others to set and achieve goals beyond their expectations. Throughout my career, I have been fortunate to have received invaluable advice from those who saw potential in me. I've always believed that repaying good deeds by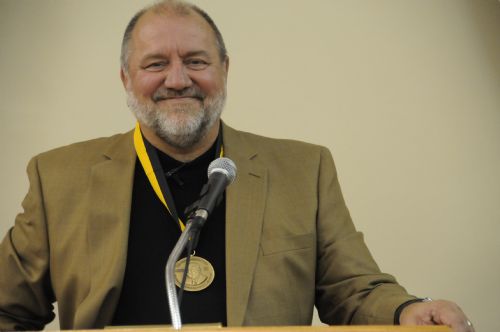 helping others has a multiplier effect in strengthening our community." (at left: Becker receiving DePauw's Robert C. McDermond Medal for Excellence in Entrepreneurship in October 2008.)
The Inspire Awards program is accepting nominations for six industry categorie and in a youth mentoring category. Learn more here.
A political science major at DePauw, David B. Becker has served on the advisory board for DePauw's McDermond Center for Management & Entrepreneurship.
Back