DePauw Students Build a 'Bridge to Informatics' in Partnership with IU-Bloomington
February 6, 2015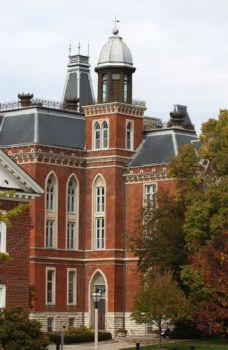 "The students have been amazing," Katie Siek says of the 17 DePauw University undergraduates she led in a course called Bridge to Informatics. The program is a joint effort between DePauw and Indiana University's School of Informatics and Computing, where Siek is an associate professor.
The collaboration "created an intensive, three-week course that aimed to teach DePauw students about personal branding, computational thinking and design, and machine learning," notes an announcement.
"Most of them are first- or second-year students who didn't have a big (technology) background," Siek says of the program participants. "I wanted to give them an online presence they could be proud of and a portfolio they can share with others."
According to IU, "Students had to design surveys, create websites and compile research to best guide their design of wearable devices. The result was prototypes -- which were built through a combination of computer design, 3D printing, and electronics -- that could be both practical and helpful in the future. But more important than the actual devices was the experience."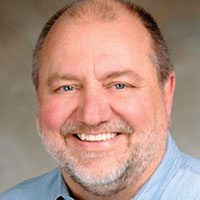 David Becker, a high tech entrepreneur and 1975 graduate of DePauw, was a key force in launching the course. "With my two software firms, within two weeks (new hires are) with some project team," says Becker who also serves on SoIC's Dean's Advisory Council. "Some are coders or with the user interface or with the installers. Within the first month everyone has had some kind of interaction with a client. They have to have that outside interaction in place, and the enthusiasm and the communication skills on display here are invaluable in today's world. You no longer hide behind the curtain and kick out product. You have to be on the front end of the interface scheme."
Read more here.
Back